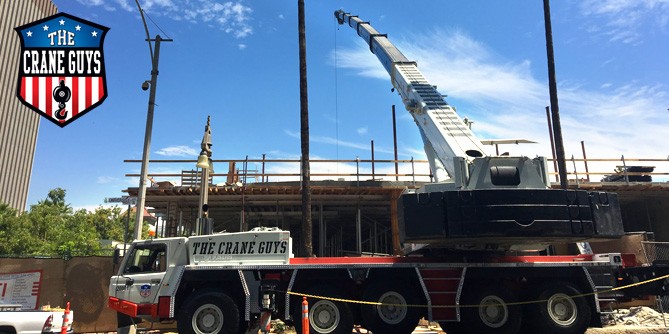 Alright, you're facing a major project that requires the lift-power of a crane. But how can you feel confident and comfortable with the solution you choose? The Crane Guys answers that question with its acclaimed certified crane service.
Toll-Free: (855) 482-7263
What do we mean by certified crane service? The definition begins with qualified personnel. On our team are experts qualified by the industry's highest certifications. These include OSHA 10 & 30 and NCCCO. Anyone of these provides welcome reassurance to project managers. Taken together, they're the ultimate protection.
Let's look at our NCCCO Certified Crane Operators, for example. NCCCO stands for the National Commission of Certified Crane Operators, one of the most respected organizations in our industry. In its pursuit of excellence, the commission sets exceedingly high safety and performance standards. All who pass their training regimen are exceptionally qualified to carry out their assigned duties.
Crane Rental Service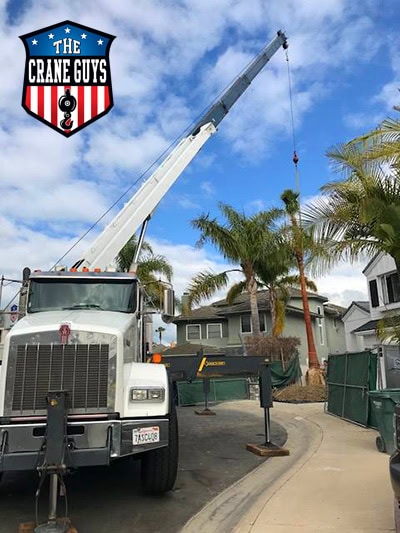 When selecting The Crane Guys for crane rental service, you can be sure of performance and safety at the highest level. Thanks to our NCCCO certified operators, your project is well-protected and completely under control.
Hydraulic crane rental, however, is just one part of the equation. Certified personnel and high standards permeate all facets of our operation. For instance, consider the lengths we go with boom truck rental. Yeah, they're smaller than hydro-cranes. Nevertheless, we don't take them lightly. Before deploying, we make sure they meet our acclaimed high standards. Which is why all personnel associated with boom truck rental are well-qualified by key certifications.
Certified Rigging Personnel
Our certified rigging services and oversize hauling and trucking services get the same treatment. If you're involved in any way with rigging, trucking, or hauling, you've been well-trained and qualified with appropriate certifications. No exceptions.
The same high standards are evident behind the scenes, too. Any of our personnel involved with crane lift planning and permits must be appropriately qualified. Whether creating a detailed 3D lift plan or securing permits needed for a project, our team members are proud recipients of key certifications. If you represent The Crane Guys, you're more than qualified for the job – whether on the field or in the office.
Our planning and permitting experts bring two important client benefits to the table. The first is cost-savings. No, they won't be planning project budgets. But they certainly will be helping to keep them under control.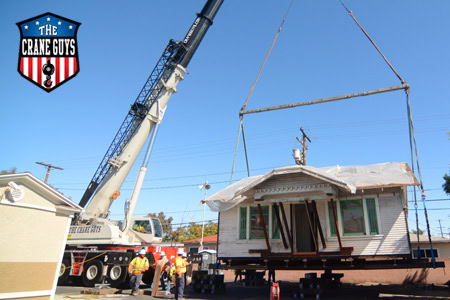 This benefit may not be obvious at first, but it's there just the same. You see, our planning team not only secures all necessary permits – they do so in record time. Why is this important? Think about it. You've got a schedule to meet, and you've got a million-and-one important matters to think about. Each one of these matters consumes precious minutes and hours of your time. So, the last thing you need is delay in the permitting or planning scenario to throw the whole process out of whack. Such delays often cause major cash drains, especially when they force the postponement of a start date. Such a postponement can drag on for days and even weeks before a resolution occurs. In the meantime, your budget is battered and bruised. What will show a marked jump to the upside, however, is personal stress levels.
The Crane Guys' approach to permitting ensure you never face such a dreaded scenario. Because we understand the permitting process and know the expectations of all key decision-makers, our permit requests are unfailingly precise. We consistently cut through the tangle of red tape that often obstructs the progress of other providers, flying straight to our intended goal. Approvals, therefore, are prompt and efficient, eliminating costly delays. You smile more and stress less.
OK, that's a look at some of the work we perform behind the scenes — before crane-lift action commences. As you can see, there's a lot going on. There are, however, certain matters to deal with after the lift project concludes. Those matters are related to the task of cleaning up after the job is through. Oh yes, The Crane Guys is very conscientious about leaving every work site in mint condition before we make our exit. And so, we've developed a comprehensive cleanup program for this purpose.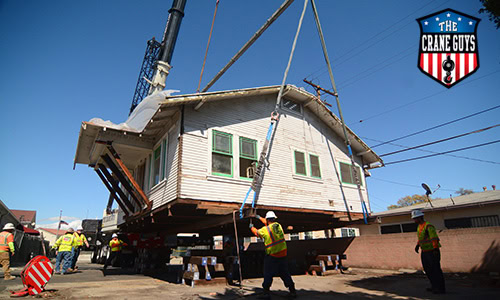 The cornerstone of The Crane Guys cleanup program is our oversize flatbed hauling services. Designed to remove masses of debris, these efficient vehicles are a major contributor to work zone cleanliness. You'll never have to worry about leftover debris when they're on the job.
If that isn't enough, there's another great thing about The Crane Guys — you won't have to look far to find us. We provide crane rental and other services to many regions of Southern California. Current areas of coverage include Los Angeles County, Orange County, Riverside County, and San Bernardino County. You might say we take safety a long, long way.
We do the same for savings. With The Crane Guys, you'll never pay more for us than for any other provider. In fact, you'll always pay substantially less. How can we say that? Because we back that claim with the best deal in Southern California. It's called The Crane Guys 5% guarantee. It works like this: We'll beat any competitor's written bid by 5%. It's that straightforward.
If you have any lingering doubts, simply contact us for a quote. We'll soon provide a very convincing estimate. Upon receiving the figure, you'll realize that selecting The Crane Guys will drop major savings into your pocket. Now couple that welcome benefit with our acclaimed quality and crane rental expertise, and you have the makings of a very successful project.
---
Contact form
---