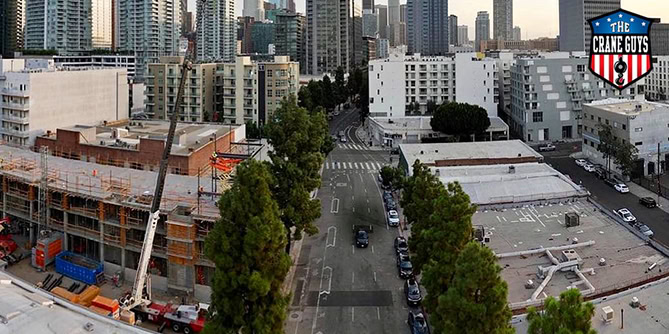 Mobile Cranes for Construction Projects
When The Crane Guys deploys cranes for construction projects, there are two types we can use – static and mobile. With either one, we're sure to have the machine you need. You see, our inventory includes an extensive selection of static and mobile cranes for construction projects. So, you'll never be waiting long to get exactly what you need. Not only that. You can count on The Crane Guys to make your overall experience a great one. We've been providing outstanding service to Southern California for many years. Yes, we bring a wealth of experience to the table.
Call: (855) 482-7263
It's important to know that we deploy static and mobile cranes for different types of projects. The static type is a stationary machine fixed to a particular location. Generally, we use it to move loads through a single path. Depending on the project, we might utilize one of several different kinds of static cranes. The tower crane, for instance, is exactly that – a tower-like structure suited for great heights. An overhead crane, on the other hand, features a bridge that moves back and forth over a specific area. The Crane Guys may deploy this type in wide spaces, such as warehouses.
Mobile Crane Rental for Big Lifts
While our team has substantial experience with static crane rental, we more frequently deploy mobile cranes for construction projects. Unlike the stationary type, mobile cranes aren't limited to a single path. Fixed on wheels or treads, this type easily can move from area to area within a project site. Obviously, it's the necessary choice when a load must be picked up and carried from one spot to another. But this isn't the only movement that takes place. Further mobility is provided by certain crane components, such as the boom. A long, metal armature, the boom operates with a swiveling motion to move loads in any number of desired directions.
Naturally, all this movement requires skillful operation. And that's exactly what you'll get with The Crane Guys' team at the controls. Any of our clients will tell you — our crane operators are true masters of their craft. It all starts with rigorous training, which they've received through our proprietary educational program. When graduates emerge from this program, they have exceptional skills and the industry's most prestigious safety certifications, including those awarded by OSHA. No question about it – when our crane operators are at the controls, they're ready for anything.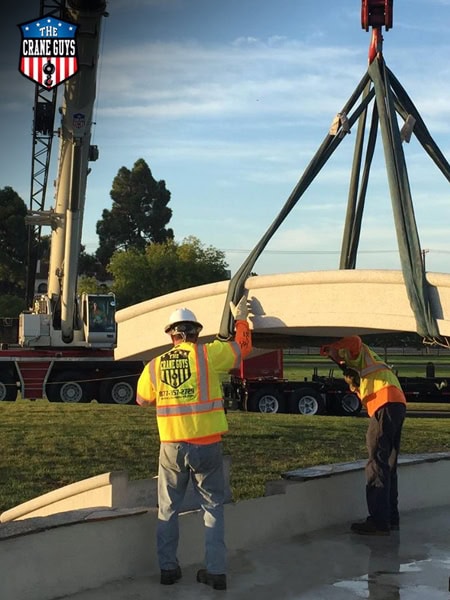 Crane Lift Planning
As with the mobile cranes themselves, our team has many moving parts. Highly proficient planners get the ball rolling with thorough crane lift planning that maps out every job with uncanny precision. Once a project commences, crane operators are capably supported by our expert rigging team, which ensures all loads are safely secured. Flaggers, too, have an important job to do – maintain safety and order on every construction site. They do so by communicating messages and warnings with a variety of flag signals.
And let's not forget the valuable service provided by our customer service team. This dedicated group is available 24/7/365. Which means, when you give us a call, you'll never get a pre-recorded phone greeting or a long wait before somebody answers.
24/7 Emergency Crane Rental in Los Angeles
Indeed, every member of our team is committed to one goal – to offer clients the best possible experience and service when we're providing mobile cranes for construction projects. That's something you can count on whenever you choose The Crane Guys. Available for 24/7 emergency crane rental throughout Los Angeles County, Orange County, Riverside County, San Bernardino County and Long Beach. Yes, you might say we're crane lift specialists that's really going places.
---
Contact form
---