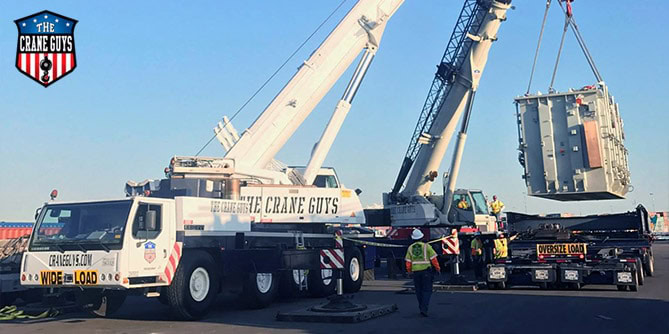 Do you need a large boom truck for a difficult lift? You can count on our crane rental service to deliver. Here at The Crane Guys, we stock an extensive fleet of boom truck cranes ready for all challenges. When we say ready, we really mean it. Each of these rugged vehicles is regularly maintained to perform at maximum level on every job. Not only that. They're expertly operated by our crackerjack team, ensuring efficient performance on each assignment.
Call: (855) 482-7263
But high performance is just one aspect of our acclaimed crane rental service. When you select us for boom truck rental, you'll also get the assurance of unsurpassed safety. A major reason for this level of safety is our rigging operations. When providing crane lift rigging, The Crane Guys adheres to the industry's most stringent standards. Therefore, our brand of large crane rental offers the dual advantages of maximum safety and maximum efficiency. Nothing less will do when so much is taking place — all at the same time.
Crane Lift Rigging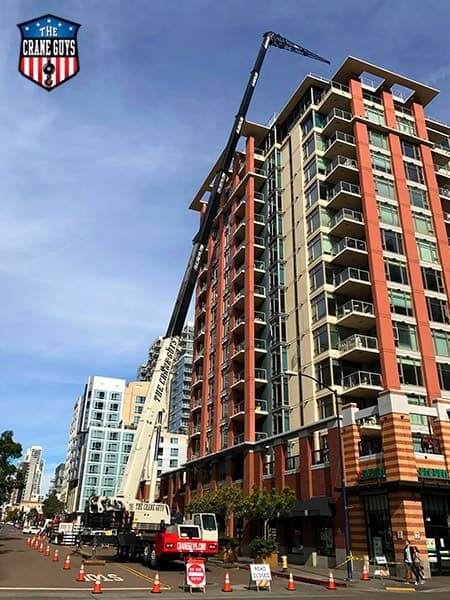 Yes, there's a whole lot going on out in the field whenever a lift project is underway. Hoisting, rigging, directing, unloading – it's a big action taken to the maximum. And all of it is carried out with the utmost commitment to safety for people and property. Does this all happen on the spur of the moment? Are we just improving and hoping for the best? Hardly. As with any big production, this action show really is the result of a long series of preparatory steps well in advance. Most of the preparations, in fact, unfold in the confines of our private offices. It is here that our planning department carries out the supreme mission of creating the ultimate action plan. This is the blueprint for every move that takes place out in the field. And you thought crane rental was just about lifting.
Crane Lift Planning & Management
For creating plans, our strategists rely on two primary assets – their innate abilities and the sophistication of available technology. For our purposes, the technology utilized is called 3D Lift Plan, a handy piece of design software indispensable for crane lift planning. As its name suggests, the application assists our strategists by allowing them to create a three-dimensional representation of a pending work site. Known as 3D lift plans, these realistic digital models enable our strategists to calculate every move with unparalleled accuracy. When a large boom truck is carrying out its mission, no matter where, its every move has been planned with the utmost accuracy thanks to this advanced software.
Of course, this technology would come up short if not for the proven proficiency of our strategists. Experienced at all levels of planning, they consistently formulate airtight strategies that virtually guarantee flawless performance and unsurpassed safety out in the field.
Large Bucket Truck Rental Service
Clearly, The Crane Guys bring a lot to the table when deploying a large bucket truck to carry out a lift project. Along with this vehicle, many other factors such as rigging and planning contribute to our ultimate objective – success. We're consistently pleased with the results. More importantly, we're fairly certain that you'll be too.
---
Contact form
---