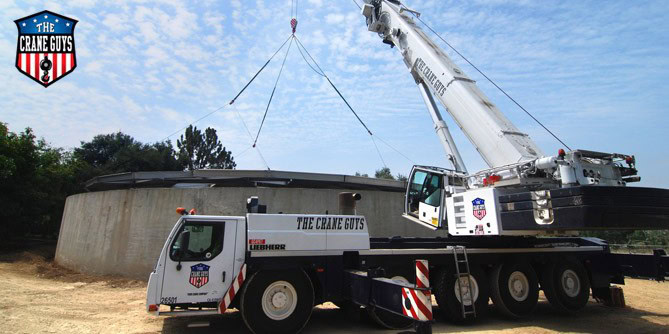 Lifting an ordinary load is challenging enough. But when you face an extraordinary load, something of monstrous proportions, the challenge intensifies. That's when you need The Crane Guys, masters of exceptional heavy crane service. We soothe nerves and hoist big cargo all at the same time. This is no idle boast. We can back up the claim with proof positive of our exceptional proficiency in the art and science of heavy crane service.
Toll Free: (855) 482-7263
Let's start with personal qualifications. All our operators, riggers, and other crew members are established experts in their respective fields. Their expertise has been honed through years of tough, challenging, on-the-job experience. This team has been there, done that many times over.
Our crew members also have received some of the best education on the planet. When you select us for crane rental, no matter what the project scope, you get a savvy team who has graduated from our rigorous, in-house training program – the Harvard of crane training institutions. Once the course is completed, they've been certified by the industry's most respected organizations, including OSHA. Ready to go aptly describes our graduates.
Expert Crane Rental Service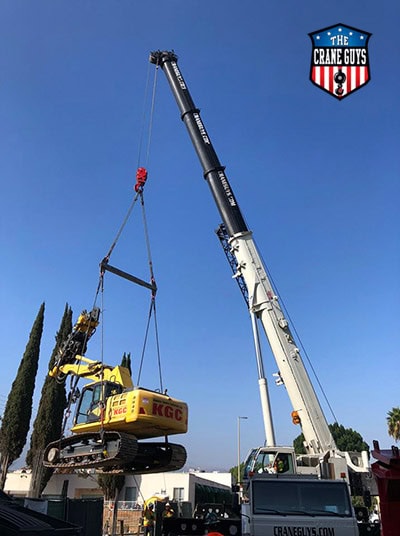 Naturally, an expert crane rental service relies on a key component – cranes. The Crane Guys has a plentiful supply, covering a wide range of lift capacities. On the heavy lift side of the spectrum, our stock includes cranes with a lift capacity rating of up to 265-tons. For anything lighter, we offer a wide selection of other lift capacities, which start at a modest 3-ton rating and go up from there.
As dedicated crane contractors, we make availability a top priority. We know waiting for the right machine is costly. So, we go all out to keep our inventory well-stocked. When you consider us for your crane hoist company, you can bet we'll have exactly what you need – even if you throw an unusual request our way. That's right. We're connected to a vast network of excellent crane resources. Consequently, if we lack the exact machine you need, we'll get it in short order. Either way, you get what you need when you need it. Nobody comes up empty.
Rigging Company
Our 'have what you need' commitment goes well beyond cranes. We're a full-service crane and rigging company. As such, we offer a wide range of support services and solutions, such as riggers, planners, and flaggers.
Crane Rental Rates
Many of you might be wondering about our heavy lift crane rental rates. Will our vast expertise bust your budget? Hardly. Just look at the facts. Thanks to our crane availability, you won't be wasting precious hours waiting and waiting for needed solutions. You'll have exactly what you require in record time.
Another time-saver is our 'no answering machine' policy. Call us for a quote, and an actual person will answer, ready to provide quotes, info, and anything else you need — all on demand. Now combine this with crane availability, and you have the perfect antidote to costly delays.
If that isn't enough, consider one other component of our cost-saving policy – The Crane Guys 5% guarantee. It works like this. The Crane Guys will beat any written offer from a competitor by 5%. Period.
Don't worry about area coverage when you need heavy crane service. The Crane Guys is on the job virtually everywhere in Southern California. We provide crane rental in Los Angeles County, Orange County, Riverside County, San Bernardino County, and more.
---
Contact form
---