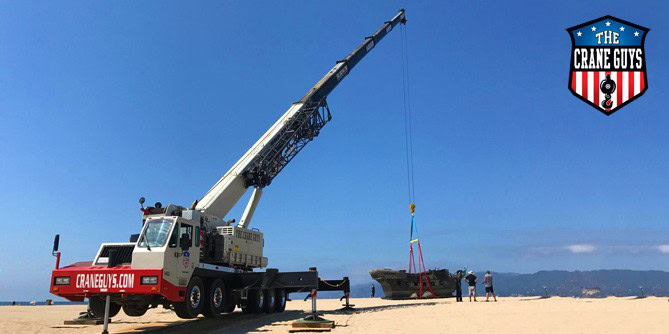 Crane Services Long Beach
Considering the level of activity taking place daily throughout Long Beach, it's amazing that things run as smoothly as they do. Lots of stuff must get moved, lifted, and lowered – much of it very large and very heavy. Thankfully, The Crane Guys are ready and available to provide Boom Truck Rental and Large Hydraulic Cranes with first-rate crane services in Long Beach. These services have helped many a project get off the ground (literally), and bring them to a successful conclusion.
Available 24/7 at: (855) 482-7263
One factor that characterizes our crane services in Long Beach is our range of services. We cover the entire spectrum of needs with a fleet consisting of everything from boom truck cranes to large hydraulic cranes. Whether you require something on the 'small' side or on the colossal, we'll have what you need on hand and ready to go. We even provide flatbed trucking and hauling for unique loads with special transportation requirements.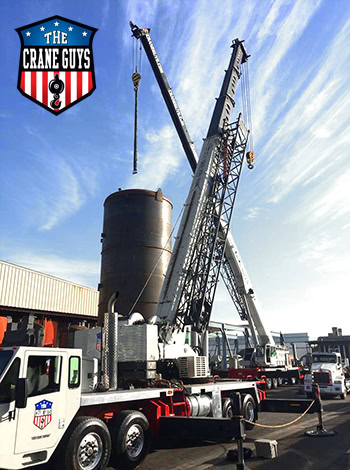 Full-Service Crane Rental
The Crane Guys, however, provide more than raw, metal muscle. For instance, if you require boom truck rental, we provide the vehicle — and a full complement of support services. These services include needed equipment and rigging personnel. As for the latter, you can expect the highest level of professionalism and strongest commitment to safety. This professionalism is evident in any situation requiring mobile cranes.
Also providing the highest level of professionalism is our team of certified crane operators. When we say certified, we're not just referring to the bare minimum. Not for our team. All our crane operators are uniquely qualified by the industry's most highly-recognized certifications. This includes the prestigious OSHA certification – the highest mark of safety expertise and skill.
All of this makes us makes an extremely popular player on the municipal scene for crane rental, rigging, and flatbed trucking. But don't worry — you won't have to wait in line. The Crane Guys are available now with a team that's on the job and ready to serve you. That's impossible, you might be thinking. How could anyone in such high demand be so promptly accessible? You can find out now. Just grab the phone and call for an estimate. You'll be pleased to discover a real person answering – not an answering machine. Ever. When we say available now, we mean it.
Emergency Crane Services in Long Beach
This availability covers 24-hour emergency crane rental service. So, if the unexpected happens, you can count on us to be at your disposal and ready to respond quickly and efficiently.
And remember, whether you need 24-emergency service or any of our more conventional solutions, you can count on us for the best hourly rates. We back up this claim with The Crane Guys guarantee – We'll beat any written offer from a competitor by 5%. That's any day of the week.
Would you like to learn more? Please contact us for additional information and answers to all your questions. You'll discover why The Crane Guys is the optimal choice for crane services in Long Beach