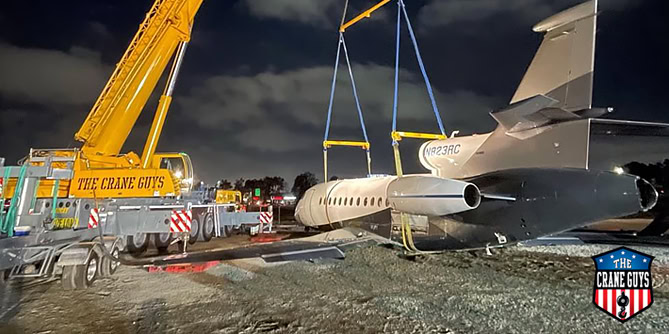 What if you have a major load to lift… Will you stress about finding the right crane with the right crane capacity? Relax. You won't fret over that issue when you select The Crane Guys as your crane rental company. Our extensive selection of rugged machines covers the full spectrum of lift power. We're talking a whole yard full of cranes with lift ratings ranging from 25-tons to 265-tons. No question about it. We'll have exactly what your project needs. Think about the benefits.  You won't be squandering precious time and money hunting for the right machine. It'll be right there in our yard, ready for action. Equally important, it'll be delivered straight to your project site with plenty of time to spare.
Call: (855) 482-7263
All this is wonderful news. But what if you wanted detailed information about crane capacity or other data pertaining to a particular machine?  What's the best info source? Well, you might want to consult a load chart. We've got one for each crane in our inventory – no crane has been left out. This handy document allows you to get up to speed on every machine in our yard. Consider a chart of a convenient, easy-access profile of the featured crane rental.
We Provide a Wide Range of Crane Lift Capacity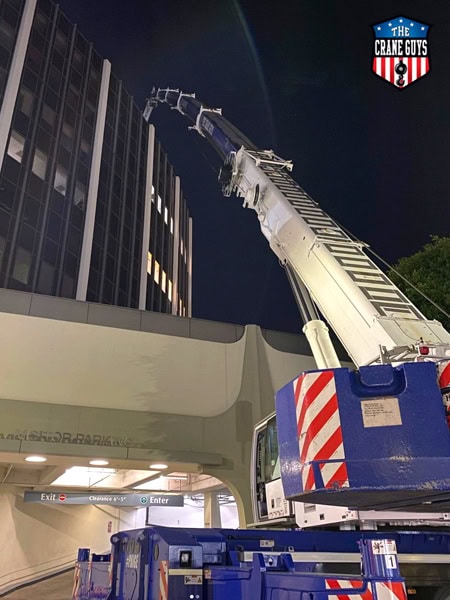 What will you learn by consulting a chart? Well for starters, you'll get the lowdown on that all important topic – crane capacity. But that's just the beginning. Our charts also reveal critical information about a featured crane's size, weight, and steering range. Plus, we have load charts for boom trucks. You'll be glad to know these provide the same depth of information offered by crane charts.
The great part is, you won't need to decipher the data. These charts are super-easy to follow, thereby giving you answers not headaches. Info on demand. Whatever a load chart doesn't cover can be learned by asking one of our expert consultants. Either way, you'll get the full story on every crane.
Mobile Crane Rental Lift Capacity
You might be surprised to learn that load charts do more than match machines with loads. For instance, we use weight information to match cranes with trailers. That's right. Cranes must be hauled to project sites. Rarely do they travel the roads on their own. And let's face it — they're not exactly known for their gas mileage. Fortunately, we have handy load charts and plenty of trailers to facilitate the transportation of cranes. No matter what the travel distance.
While convenience, availability, and reliability are hallmarks of The Crane Guys, these aren't the only advantages we offer. Also offered to customers is competitive pricing that's impossible to beat. When we say 'impossible', we mean it literally. You see, we have a program called The Crane Guys 5% Guarantee. The basics are this – you go to our competitors and get all the price quotes you want. No limit. Then bring the numbers back to us. You know what'll happen next? We'll beat any of the quotes by 5%. No exceptions. It doesn't get any better than that, we'll include everything including the 3D Lift Plan.
So, you don't have to worry about cost. And you don't have to worry about finding the crane capacity you need. You're covered on both scores when you partner with The Crane Guys. A perfect partnership if ever there was one. We offer crane rental in Los Angeles County, crane rental in Orange County, crane rental in Riverside County, and crane rental in San Bernardino County.
---
Contact form
---