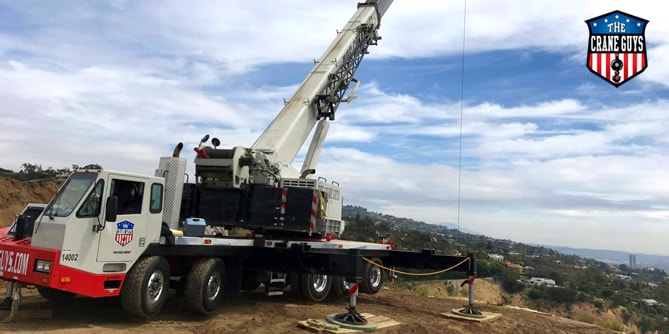 Crane Rental Rates and Load Charts
The success of a crane rental company hinges on many important variables. Two of these variables are crane rental rates and load charts, both of which have a major impact on pending decisions. Given the importance of these items, The Crane Guys consistently makes them top priorities.
Call Now: (855) 482-7263
How do crane rental rates and load charts impact decisions? For starters, let's look at rates. These should be a breeze to deal with, but they seldom are. In fact, the rates issue is a dreaded topic to many people — a dark avenue leading to visions of astronomical sums destined to break the budget.
Best Crane Rental Rates in California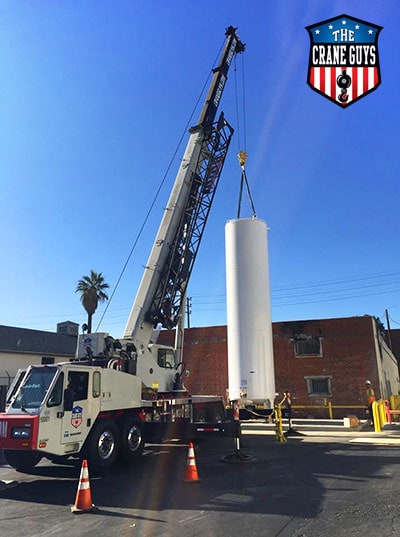 Not at The Crane Guys. How can we say that with such undeniable confidence? Because it's true. You see, we offer the best prices this side of the Rio Grande, a claim backed by our immensely popular Crane Guys 5% Guarantee. In a nutshell, this law of the land stipulates that we'll beat any written estimate from a competitor by a hefty 5%. Period. No frills, no surprises, no extras. This gives you maximum savings and a really good reason to decide in our favor when selecting a crane rental company. It also gives you ample justification for relaxing a bit and feeling good about partnering with The Crane Guys. Budgets won't be strained, and neither will your nerves.
Our load charts also influence decisions in a major way. For anyone seeking information about one or more of our cranes, a chart is what you'll want to consult. We offer one of these handy profiles for every crane in our lineup. Not a single machine has been overlooked or ignored.
You'll be pleased to know our charts are crafted to perfection, monumentally easy to follow, and loaded with every relevant scrap of data you possibly could want. Some of the notable features each chart reveals is a crane's lift capacity, physical dimensions, steering range, and weight.
Why list a crane's weight? After all, it's the lift load that matters, right? True. But cranes don't drive themselves to work sites; they're hauled by trailer. Knowing a crane's weight helps us pick the right vehicle. Just one of the many details covered by our in-depth charts. We overlook nothing.
Boom Truck Rental
We also offer load charts for our boom trucks, a feature that adds an important dimension to our boom truck rental service. As with those that apply to cranes, these charts reveal everything you would want to know about the capabilities of a particular vehicle. Facts relating to maneuverability, capacity, and other critical information all will be there.
Key members of our staff know the value of our charts. These experts often depend on them for guidance when selecting and implementing cranes, boom trucks, and other vital vehicles.
For the very best in rental rates and load charts, it's easy to see you can rely on The Crane Guys. And the good news is, we're conveniently close to virtually every Southern California locale. We offer Los Angeles crane rental, Orange County crane rental, Riverside County crane rental, and San Bernardino crane rental 24/7/365.
---
Contact form
---