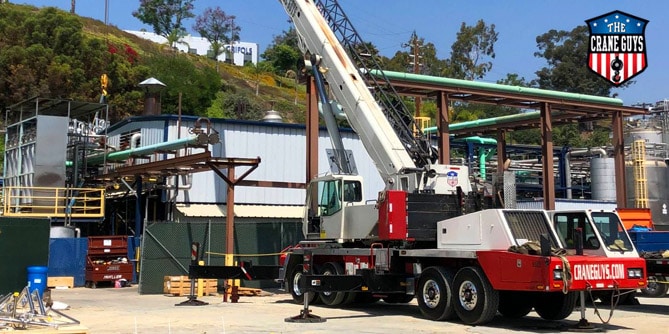 If you've ever asked yourself "where is there a crane service near me", it might have taken a while to discover the answer. Not that there aren't plenty of crane lift services throughout Southern California. It's just that locating a reliable one often takes considerable effort and time. But those long hours of searching could have been condensed into a few moments if you had simply gone straight to one of SoCal's premier crane rental services – The Crane Guys. You might say that when it comes to getting the job done, we've got a special touch. We should — we've been at this game for a long, long time. It's hard not to pick up a few scraps of knowledge during all those years of service.
Call Now: (855) 482-7263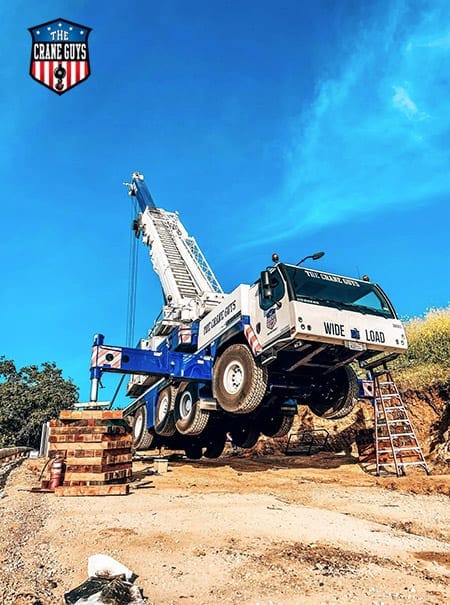 Our hallmark service is, of course, crane rental. This sounds simple – grab a machine, bring it to the worksite, and lift. In reality, this service involves a whole lot more than that. For instance, there's the whole question of supply. As a dedicated provider striving for excellence in everything we do, it's imperative to us — and to our clients — that we have a more than adequate stock of cranes ready to go. Which is why we keep so many of the machines on hand. Not only are these mighty machines plentiful, they're extraordinarily diverse. Our inventory boasts a full supply of cranes, their lift capacities ranging from a 3-ton rating to a 265-ton rating for our most muscular hydro cranes. Naturally, we've also got everything in between, assuring clients the right solution for every job – every time.
Crane Rental Services
Crane rental services also are built on the quality of the personnel running the show. Thankfully, we're well served in this department. In the front office, we're staffed by a team of dedicated representatives ready to answer every call – that's 24/7/365. Therefore, you'll never get an answering machine inviting you to leave a message, which leaves you wondering – when will I get a call back? No. Our team is always ready to assist the moment you call in, eliminating costly delays and hours of frustration.
Mobile Crane Rental Services
Front office personnel also include an incomparable team of planners. Utilizing both in-depth skills and extensive experience, they create detailed strategies for every job. The strategies become a blueprint, specifying worksite conditions and spelling out every move to be made by workers and mobile crane rental equipment.
Field personnel also contribute to the excellence of our acclaimed crane lift service. Primarily, this group is composed of crane operators and flaggers. The Crane Guys have made sure that both types are educated to the highest level through rigorous training. When the graduates emerge from our specially designed program, they're bolstered by the industry's highest qualifications, including OSHA certification. Yes, they know to keep everything safe and protected.
Boom Truck Rental
Remember, our crane lift service includes a wide range of support solutions, too. Among these is our highly regarded boom truck rental service, which supplies personnel and vehicles for specialized jobs requiring maximum maneuverability.
Geographically, our crane lift services are as close as you are. We offer Los Angeles County crane services, Orange County crane services, Riverside County crane services, San Bernardino crane services and Long Beach crane services. What could be more convenient?
---
Contact form
---