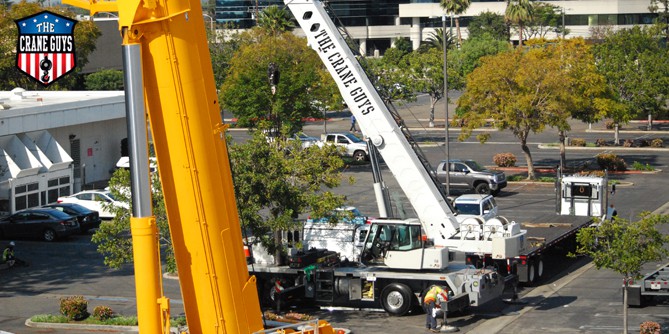 Crane Rental and Equipment
It's seldom easy getting the right crane rental and equipment for a particular project. So many facts and figures to consider before a sensible decision can be made. Luckily, there's a local provider that can help you find the right match. That provider is The Crane Guys. We service virtually all of Southern California – and we've done so for many years. Consequently, our team has become quite familiar with this region. We know the conditions, the layout, and every other bit of pertinent local information. This knowledge gives us a huge head start when it comes to assessing all work situations.
Call: (855) 482-7263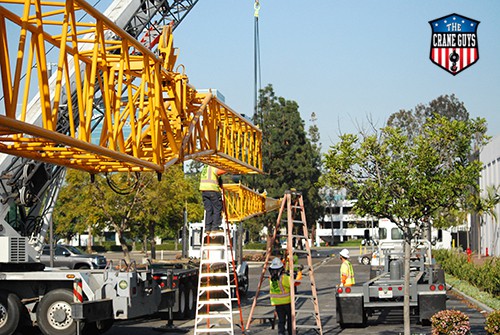 Having the right crane rental equipment begins with having an adequate supply in the inventory. The Crane Guys definitely has this base covered. In our yard is an impressive array of heavy- duty cranes. This selection includes machines with a 3-ton rating and goes all the way up the ladder to monster 265-ton rated cranes. And you can bet everyone of these star performers is ready for action. You see, we're picky about performance. So, we make sure every crane in our lineup is meticulously maintained. Thanks to this level of care, these machines are unfailingly reliable.
Most Competitive Crane Rental Pricing
You'll be pleased to know that our high-level crane rental never is bundled with high prices. In fact, The Crane Guys has the lowest rates in town. This claim is backed by our world famous (OK locally famous) 5% guarantee. Here's how it works – get a quote from any competing crane rental company, and we'll beat if by 5%. Guaranteed. No questions asked. How can we deliver big service with such competitive pricing? Well, that's our little secret. Rest assured, however, that all the needed calculations have been made, looked at from every angle, examined microscopically, and assembled with flawless precision. The result is the same every time – you get a competing quote, and we'll beat if by 5%.
Crane Lift Rigging
The Crane Guys also guarantees that maximum safety prevails on every project. A big part of this safety assurance is our sophisticated rigging system, which we've taken great pains to perfect. This system benefits from a blend of first-rate equipment and highly proficient personnel. By supplying the best of these two worlds, we provide clients with the safest possible crane rigging and lift service. Whatever is needed, from spreader bars to cables, will be supplied with care.
Boom Truck Rental
The same holds true for every other solution we provide. For instance, there's boom truck rental. True to our commitment to quality service, we maintain these vehicles from top to bottom to ensure unmatched performance in the field. Furthermore, this fleet of boom trucks is controlled and operated by impeccably trained experts known for their ability to handle virtually every situation.
And what would a crane company be without a reliable program of large crane rental to service those monster loads? Yes, The Crane Guys offers these super heavy lifters, as well. Another example of how well we cover the territory. So don't worry. When you require reliable crane rental and equipment for a project, you always can count on The Crane Guys. Just ask any of our very satisfied clients.
---
Contact form
---