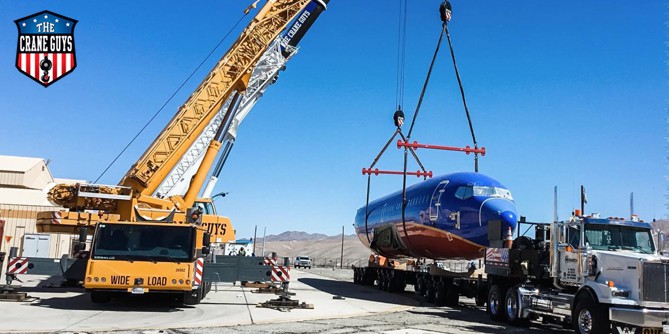 Technology, art, and science… the three come together beautifully whenever we create an engineered lift plan. For The Crane Guys, each of these plans serves as a blueprint guiding every move we make on a job site. From unpacking equipment, to lifting loads, to cleaning up after the project concludes, all action is governed by this detailed preview. In a sense, the plan is a dress rehearsal for the job ahead. Our performance area, however, isn't a stage but a computer screen. Visible on this screen are the results of all data input by our acclaimed master strategists.
Call: (855) 482-7263
What truly distinguishes our engineered lift plans is their photorealism. Helping to create this sense of reality is an advanced application known as 3D Lift Plan. Thanks to this technology, our strategists not only can get an advanced view of a job site – but get it rendered as a three-dimensional scene complete with details galore. Its limits are the amount of data we input during the planning process. Rest assured, the amount is considerable. This isn't a one-day operation.
3D Lift Planning Process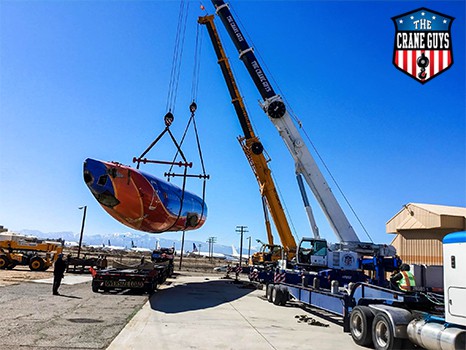 What type of data might be input during the typical 3D lift planning process? It starts with the layout of the site and adds to this image a variety of layers. These layers include topographical features, dimensions, anticipated weather conditions and climatic phenomena such as wind intensity, and possible hazards. Etched onto this scene is the variety of equipment to be used during the project. The obvious one, of course, is the crane or cranes earmarked for the job. With this wealth of data in alignment, we're set to carry out the primary objective of crane lift planning – designing a strategy for the selected cranes.
Crane Lift Plan Specialists
Here's where the 'fun' begins, as our crane lift plan specialists take all accumulated data and translate the raw info into a precision pattern of action for participating cranes. Like video gamers, they move the cranes through the detailed space, choosing optimum maneuvers consistent with load charts and other calculated parameters. With this rehearsal set in stone and recorded for future use, crane operators now have an airtight blueprint to follow. Naturally, such advanced planning greatly minimizes errors and maximizes safety, two goals we pursue with an unquenchable passion.
Bear in mind, it's not all about action when we create an engineered lift plan. Also addressed during this phase are other important matters such as crane selection. This step relies on relevant data, using it as a foundation for a precision matchup. And we do the same when choosing rigging and other gear. In goes the data, and out comes the ideal result.
Crane Rental Services in Southern California
Given the contribution of every 3D lift plan, it's clear that crane rental is more than a hoist with The Crane Guys on the job. Thanks to our meticulous team, every project really begins with an airtight strategy carefully calculated to ensure maximum safety and minimum setbacks.
Are you wondering if our California crane rental services are available in your neck of the woods? The answer is 'probably yes'. We offer Los Angeles crane rental, Orange County crane rental, Riverside County crane rental, and San Bernardino crane rental. It doesn't get any closer than that.
---
Contact form
---