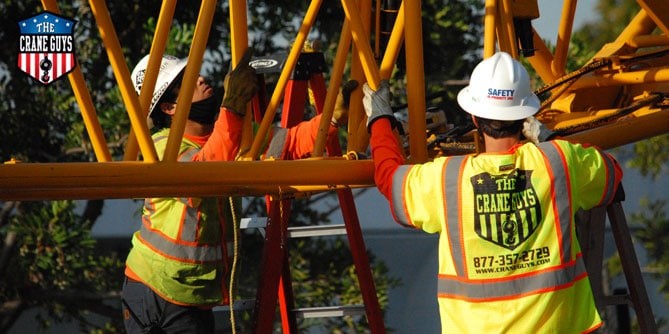 If you're trying to pick a solid candidate among possible crane rental companies, you probably seek more than a heavy lifting machine or two. In most cases, you'll need a wide range of support services and expert personnel to carry out and complete the project at hand, no matter what its size and scope. Given this need, The Crane Guys is your ideal crane rental company. We offer not only high-performance cranes for every type of job, we also provide an extensive array of exceptional support solutions. Don't worry about us being overextended. Through years of service, we've managed to master all of these highly demanding services. The Crane Guys boasts a very convincing track record to prove it, in case you're still harboring doubts.
Call (855) 482-7263
As a leader among crane rental companies, we go all out to ensure success. Naturally, our commitment starts with a solid lineup of cranes. In our inventory is an extensive fleet of 25-ton rated to 265-ton rated hydraulic cranes. Make no mistake about it. These are the finest machines of their type on the planet. That's because they're powered by advanced technology, which ensures exceedingly high performance and uncommon reliability. It also helps that our cranes get plenty of pampering thanks to our meticulous maintenance program. Without a doubt, you can rely on these machines to get the job done.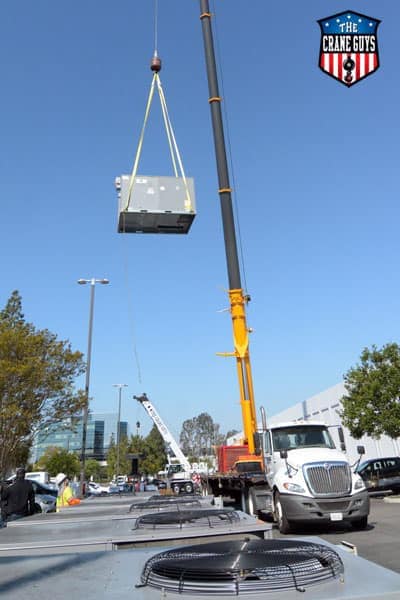 You can also rely on them to be there when they're needed. Because we're so well-stocked with cranes, The Crane Guys consistently has what clients need. You'll know this right off the bat because there's always somebody available when you call for service. We don't believe in pre-recorded greetings – or worse, a canned music soundtrack – which keeps callers waiting and waiting. That's if you're lucky enough not to get a request to leave a message. No, we'll make sure somebody answers your call and provides the service you need, promptly, courteously, and efficiently.
Industrial Crane Services
The Crane Guys typically gets a variety of requests. Among these are the frequent calls for an industrial crane. Those who request this service are never disappointed. As a premier crane rental company, we offer industrial crane rental for virtually every type of project. This service, of course, typically includes more than the obligatory muscle machine. Also provided are various support solutions, such as boom trucks. These are a special component in our fleet, providing both maneuverability and reach. Tip height ranges for our boom trucks run from 100' to 150'. As far as their lift capacity goes, these vehicles boast ratings ranging from 3-tons to 40-tons.
To round out our range of services, The Crane Guys also provides the best in rigging and personnel, including a team of flaggers who are second to none. Clearly, we offer much more than cranes for hire – we offer everything needed for success.
HVAC Crane Rental
While we service every type of industry and need, the HVAC sector seems to keep us especially busy. For this reason, we've developed a responsive program of HVAC crane rental. This is where our boom trucks really excel, their maneuverability allowing them to slide into the tight spaces so common with HVAC removal or installation projects.
Thanks to our HVAC crane rental program, and all our other services, we stand as one of Southern California's premier crane rental companies. No matter what you require, you can count on The Crane Guys to come through every time.
---
Contact form
---