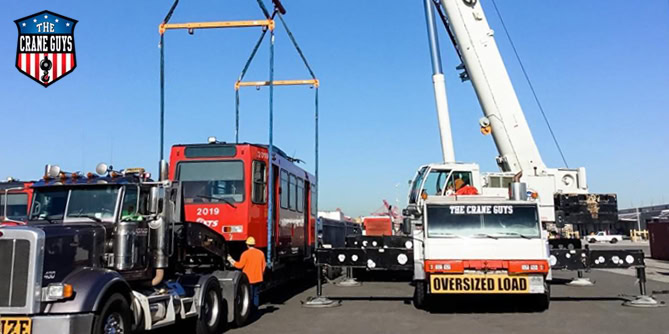 Crane and Personnel for Heavy Lifts
When you need both a crane and personnel for heavy lifts, you can rely on The Crane Guys to complete the job to your complete satisfaction. We have the resources and the staff to ensure the highest level of performance on every crane rental assignment we tackle. But don't take our word for it. Hundreds of happy clients will attest to the excellence of our work. No question about it. These people are exceedingly happy they selected The Crane Guys as their go-to crane rental resource. And we're just as happy they selected us – because we enjoy doing great work.
Call: (855) 482-7263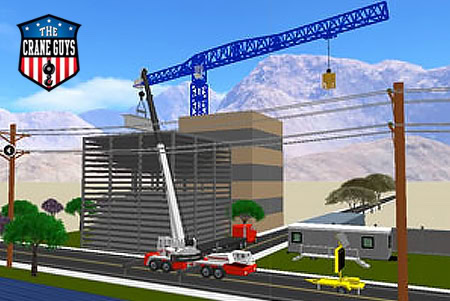 Excellent job performance, ironically, doesn't begin on the job site; it begins in our headquarters, where an exceptional team of strategists lays the groundwork for every prospective project. This groundwork takes the form of a solid plan. This plan, however, doesn't rely solely on human ingenuity. No. There's major technology involved. It's called the 3D Lift Plan. This advanced software package uses sophisticated data analysis to help us formulate a blueprint of a project site. By inputting vital information, we empower the software to map out all the steps we'll take during the actual lifting process. In a sense, the technology provides a visual scenario we can 'rehearse' over and over until every move is known well in advance. This preparatory process drastically minimizes surprises and maximizes safety and efficiency.
Multiple Crane Lift Services
What type of data might we input? It all begins with load weight and dimensions, and from there our strategists add whatever additional information is deemed necessary. After crunching the data, the software selects an appropriate crane and creates a 3D rendering of the project site. Providing extensive interactivity, the technology allows our team to view any heavy crane lifts from multiple angles. This includes multiple crane lifts.
Crane Rental Service
A crane rental service such as ours, of course, isn't limited to the selection and deployment of lifting machines. The Crane Guys also provides a full range of crucial support resources. Heading the list is our expert rigging team. Trained to perfection, these professionals strive to ensure the highest level of safety and efficiency on every project. Whether dealing with spreader bars or metal cables, our riggers typify the excellence of all personnel associated with our crane rental service.
Crane Rental Company
As a full-service crane rental company, The Crane Guys also provides reliable boom trucks to support heavy lifts when needed. In fact, our boom truck rental program is one of the hallmarks of our company. Impeccably maintained and expertly operated, these nimble vehicles can thread their way through the most impossible spaces, allowing vital access to various work crews. Among those benefiting from our boom truck solutions are the mobile phone and HVAC industries. Thanks to us, their crews can boldly go where no crews have gone before!
Mobile Crane Rental
So, when it comes to mobile crane rental, The Crane Guys has you covered with exceptional personnel and cranes for all heavy lift projects. We also cover quite a bit of the Southern California geography. You see, we offer Los Angeles crane rental, we offer Orange County crane rental, Riverside County crane rental, and San Bernardino crane rental. For us, you never can go too far.
---
Contact form
---