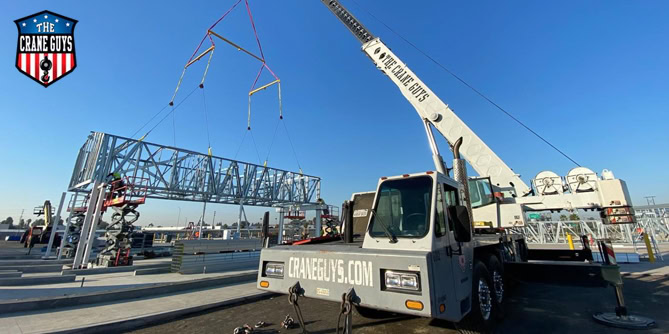 Rent High Quality Cranes for Your Construction Needs
Alright, you want to rent high quality cranes for your construction needs. Where do you go? Who do you call? Well, if you're interested in a proven partner with an exceptional track record, you'll call the premier crane rental company in Southern California – The Crane Guys. At The Crane Guys, we offer clients an extensive selection of quality cranes suitable for a wide array of construction projects. And along with this impressive selection, you'll get something else every client demands – exceptional service. Extensive selection, exceptional service – two big reasons to go with our team.
Call: (855) 482-7263
When choosing a crane for your construction project, the most likely candidate will be a mobile construction crane. This is a standard piece of machinery used throughout the industry today. A major reason for its popularity is versatility. More than any of its counterparts, a mobile crane can handle a variety of jobs. One reason for this is its maneuverability. When our crews deploy one of these heavy lifters, we can confidently guide it into any number of spaces, large or small. This would not be true of a stationary machine such as a tower crane.
Commercial Crane Services
Yes, our commercial crane services provide the right machinery for any project. But as mentioned above, The Crane Guys also offers clients an unmatched level of customer service. This is most aptly demonstrated by the friendly, knowledgeable staff ready to answer your calls the moment you reach out. When we say ready, we really mean it. You see, The Crane Guys makes it a policy to have a team of customer service consultants available to answer calls 24/7/365. Which means, you never get an answering machine or frustrating delays. Just a friendly expert ready to connect you with the right solution.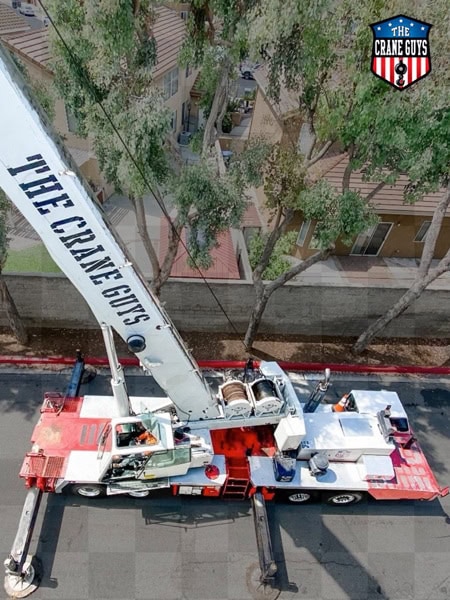 Not only that, when you select us for your crane rental needs, you'll be assuring yourself the most competitive pricing on the planet. This is an iron clad guarantee. In fact, we've named it The Crane Guys 5% Guarantee. To benefit, you simply get cost estimates from as many of our competitors as you want. Feel free to go all out. There's no limit. Then, when you're ready, bring the price quotes back to us. What we do next might surprise you – we'll beat any, and we mean any, of the competing quotes by 5%. Period. How's that sound?
Premier Crane Company for Construction
As a premier crane company for construction, we'll also be providing you with ultimate confidence. That's because all of our crane solutions are the result of intensive planning carried out by our master strategists. This group of experts can analyze any construction project and craft an airtight crane lift plan that maximizes safety and efficiency. The result is consistently smooth, reliable crane operations.
But what about our service area? Are we close enough to help you? If you're in Southern California, the answer is a definite 'yes'. We offer mobile crane rental in Los Angeles County, mobile crane rental in Orange County, mobile crane rental in Riverside County, and mobile crane rental in San Bernardino County. Basically, we're always ready to go the distance when you want to rent high quality cranes for your construction needs.
---
Contact form
---