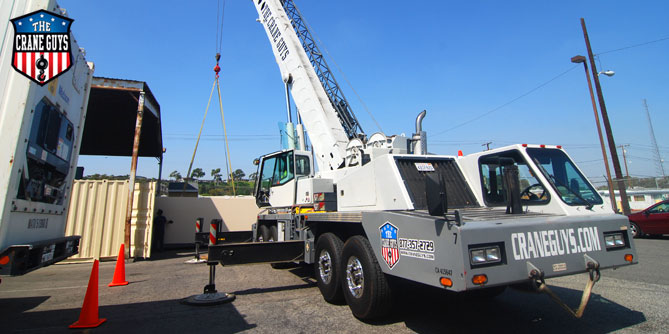 It's one of the most common questions asked by many supervisors of major projects – where can I find a crane service near me? But not just any run of the mill service, mind you. It must have demonstrable experience, skill, and above all, a commitment to the highest standards of safety. The Crane Guys fulfills these lofty requirements on all levels. On the safety and performance side, our crane rental services are widely acclaimed for excellence in every category. And when it comes to coverage, well, it's best to take a closer look at our service areas. As will be evident, these are many and varied.
Call: (855) 482-7263
Let's start with one the more extensive areas in Southern California — Long Beach. If you faced a project in this region and asked – where can I find crane services near me, you would need to look no further than The Crane Guys. We offer a full range of crane services in Long Beach. This isn't exactly a stroll in the park. A busy metropolis such as Long Beach is fraught with challenges galore, challenges that must be met swiftly and skillfully. We're pleased to say we deliver on every level. Whether a project can benefit from reliable mobile crane rental, hydraulic crane rental, or anything in between, we'll have the right solution.
Local Crane Services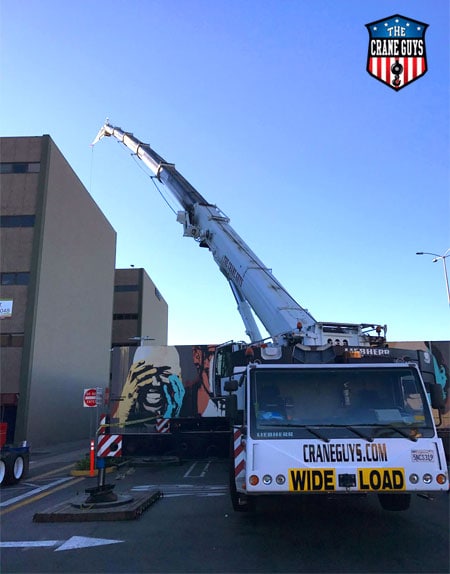 But The Crane Guys can extend our boundaries even further. How about all the way to and throughout Los Angeles? If that isn't a challenge, what is? When it comes to busy metropolitan areas, this ranks as one of the granddaddies. If you can make it there, you can make it anywhere. And we do. As with our coverage in Long Beach, our acclaimed Los Angeles crane service addresses the diverse needs of this sprawling region. It is a region that includes everything from coastal areas jam-packed street during rush hour. If anything keeps us on our toes when it comes to crane rental service, Los Angeles is the place.
Not that dealing with all the other areas isn't challenging. It is. And we meet those challenges with flying colors. So, where do we provide our unique brand of exceptional crane rental service? Well, we offer Los Angeles crane service, Orange County crane service, Riverside County crane service, Kern County crane service, San Bernardino crane service, Ventura County crane service and even San Diego crane service. Yeah, we get around. The important point, however, is the convenience this coverage provides to anyone in need of a responsive, reliable lift services and all associated support services. No matter what region you're dealing with, you can bet The Crane Guys will be close at hand and ready to serve.
And don't worry if a little surprise crops up. The Crane Guys offers dependable 24-hour emergency crane service. This service applies to all covered areas, which as is clear, is quite extensive.
So, if you ever find yourself asking the question – Where can I find a crane service near me, simply contact us. You'll quickly discover that you won't have to look far.