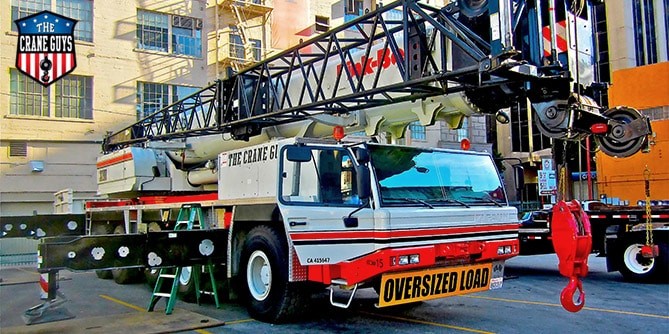 There's crane rental, and then there's heavy crane rental – the solution of choice when something extraordinarily heavy must be moved or removed. Here at The Crane Guys, we've perfected the art and science of these monster lifts. It wasn't easy. To do so, we combined extensive experience, in-depth knowledge, and a commitment to complete customer satisfaction. We're pleased to say, it's paid off generously, both for our clients and for our team, who has racked up quite an impressive number of success stories. It's definitely a record to be proud of.
Call Now: (855) 482-7263
One of the most noticeable characteristics of our heavy crane rental program is selection. This means that when you choose us for crane rental duties, you won't be coming up empty. We'll have exactly what you need when you need it. The big advantage here is that you won't be facing any time-consuming, budget-consuming waiting periods. Cranes on demand is what you can expect. How can we make this claim? Just look at our inventory. In our supply is an impressive inventory of 3-ton rated to 265-ton cranes – with personnel.
Certified Crane Operators
Speaking of personnel, our team is all-star caliber — all the way. Take, for instance, our certified crane operators. Everyone is a master of the controls and a guardian of safety. A vital combination. A big part of the equation is their natural ability. The other part is the thorough training they've experienced. Rigorous doesn't begin to describe the education they've received. Rest assured, it's worth every moment they've invested. Because when our newly-designated operators emerge from the training program, they are qualified by the industry's highest certifications, including OSHA. Yes, they're ready for anything.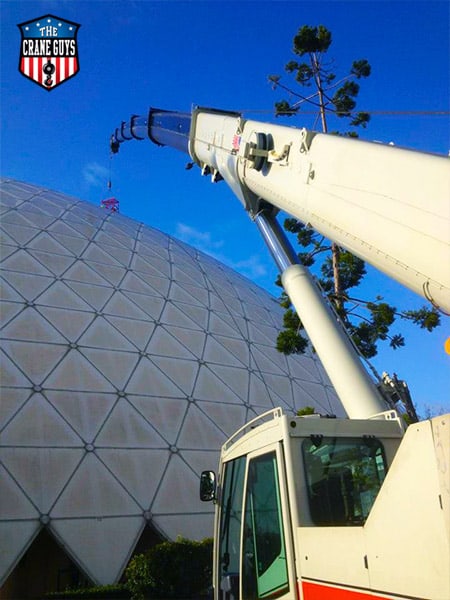 The same holds true for every other member of our team, such as rigging personnel. Their skills and knowledge are particularly crucial for the demands of our heavy crane rental program. Every challenge they face during the normal course of duties is magnified when dealing with cranes for heavy lifts. The weightier loads mean even more care and more stringent standards must be applied when heavy rigging is required. From spreader bars to cables, every bit of hardware is intensely evaluated and meticulously connected to ensure maximum safety.
You can count on equally reliable performance from all other support services associated with our heavy crane rental program. This includes flaggers and planners, who like everyone else on the roster, are trained to the highest standards. It's quite an impressive lineup. But considering the challenges of the job, nothing less will do.
Are you facing an unusual job – something requiring a special type of crane suitable for a singular challenge. No worries here. If we by chance don't have the unusual machinery, we can tap into a vast network of connections and resources to find and acquire it. One, two, three, done.
This all might sound great to you. Nevertheless, you could be wondering if our mobile crane rental company is available in your area. If you need heavy crane rental in Southern California, we'll be there. We offer crane rental in Los Angeles County, Orange County, Riverside County, San Bernardino County, and Long Beach crane rental. Now that's full coverage.
---
Contact form
---