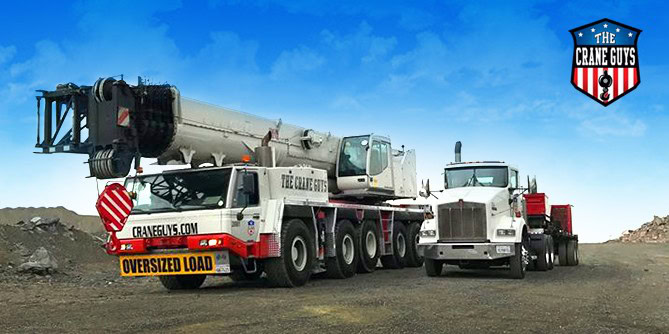 You've got cargo that needs lifting. Luckily, we've got the perfect crane for rent. In fact, we have many to rent, all impeccably-maintained and expertly-operated. We're The Crane Guys, and when it comes to crane rental services in and around Los Angeles, we lead the pack.
Toll-Free: (855) 482-7263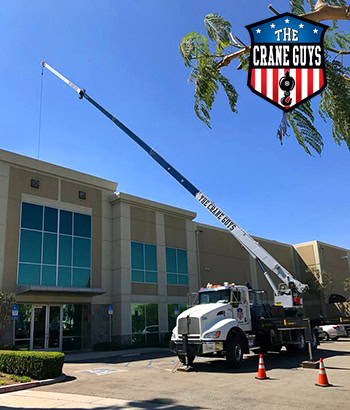 There's a reason we hold this position – The Crane Guys team goes all out to provide the safest, most-efficient mobile crane service known to humanity. We think we've succeeded. So do our customers.
Mobile Crane Service
Many reasons account for our success. One of them is our client-focused approach to mobile crane service. The Crane Guys understands that every project has its own needs, restrictions, and conditions. Consequently, we carefully evaluate every situation before developing and committing to a plan of action.
Perhaps you need boom truck rental. You may think a boom truck is a boom truck. Not us. When we provide boom truck service, we include a thorough project assessment in the package. All conditions and contingencies are examined before we select and deploy the boom truck or boom trucks for the job. Included in the selection will be supplementary equipment such as spreader bars, rigging, and any other required option.
The Crane Guys takes the same thorough, detail-oriented approach to hydraulic crane rental. We look at a project from top to bottom and end-to-end before committing to a hydro-crane or cranes.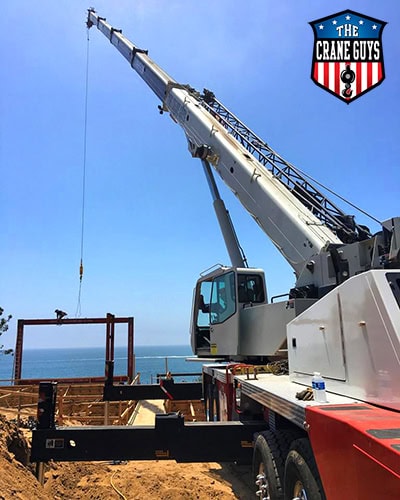 This thoroughness is evident even in the formation of our crane fleet. We know that loads come in all shapes and sizes. Therefore, we've acquired and assembled a diverse fleet of rugged, reliable cranes. What are you facing? A 'compact' load. We've got hydro cranes designed to lift 3 tons. A massive load? In our lineup are workhorses that handle 265 tons. We've also got everything in between.
For The Crane Guys, it's not only about cranes. Our crane rental services include crane operators. Plus, support vehicles and crews are available now, as well. We also offer low-cost convenient flatbed trucking and hauling with our crane rental services.
When are The Crane Guys on the job? Always. We are available NOW – crane for hire – as in this very second. No breaks, no downtime. The Crane Guys team is on call 24/7/365. This means an actual person answers your call — not a pre-recorded greeting that requires you to leave a message. This frees you from the dreaded frustration and expense of waiting for a callback.
And remember, we tailor our services to your schedule. It's all part of our commitment to provide solutions at your convenience. Things generally work out better that way.
Are you looking for a crane to rent? The Crane Guys team is available now to assist you – always at your convenience. Reach out to us any time, 24/7/365. We'll be happy to provide additional information and answers to all your questions.