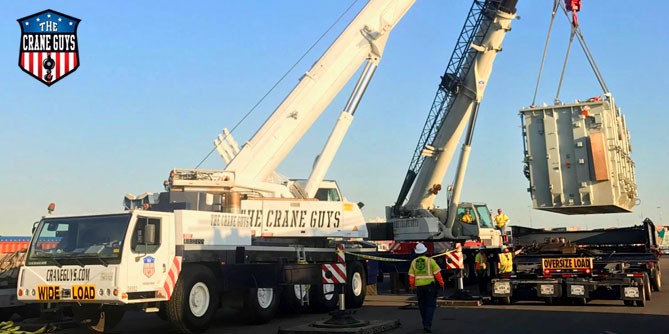 Cranes for Installing Mechanical Equipment
Cranes are used in a variety of situations, but one of the most challenging is the setting up of mechanical equipment. When a project requires cranes for installing mechanical equipment, The Crane Guys consistently proves itself a reliable resource. Take, for instance, our program of cell site installation. With abundant experience in this area, our firm is well-prepared to tackle any assignment. And with 5g communications on the horizon, our expertise will be in even greater demand. The advanced communication system will require widespread setup of countless cell towers configured for 5g transmission. This will be a major endeavor, to say the least. Thankfully, we have the crane renal services, personnel, experience, and knowledge to handle such an extensive upgrade.
Call: (855) 482-7263
Of course, if new towers are going up, the old ones must be coming down. That's where our experience in cell site removal plays a major role. As with cell site installation, removal requires deployment of our most sophisticated crane rental resources. And what are those resources? For simplicity, we divide them into two groups. The first is the hardware, the most important being our impressive fleet of cranes. Because of the wide range of machines in our inventory, we're capable of lifting everything from the lightest loads to the heaviest. But our hardware supply doesn't end there. We're also prepared with a full supply of first-rate rigging equipment, which ensures the safest, most reliable lifts in any situation.
California Crane Rental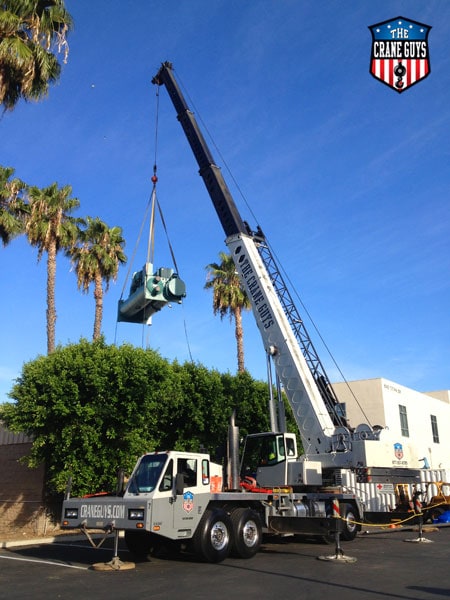 Hardware, however, is only as good as the personnel operating it. And for that, we offer expert personnel ready to meet any challenge. Everyone we deploy, including crane operators and riggers, has been qualified by the industry's highest certifications — including those awarded by OSHA. When it comes to safety and dependability, you simply can't beat our team.
Our professionalism and expertise enables us to handle many types of projects, along with those related to cell towers. For example, The Crane Guys has established a rock-solid reputation in the area of structural steel installation. This typically comes into play when massive structures are being built. For this, we deploy powerful hydraulic cranes – the big muscle of our inventory. Impeccably maintained, they provide a wide range of capabilities, from 3-ton capacity to 265-ton capacity. That's quite a bit of ground to cover. But we cover it beautifully — and always with the right machine.
As a full-service crane rental agency, The Crane Guys offers various ancillary services to support structural steel installation. Rebar cage installation is one of them. Frequently, these metal cages provide necessary reinforcement to many types of concrete structures. But we go even further than that. The Crane Guys also provides machine muscle for the lifting of silos, the setting of modular buildings, and MRI equipment installation.
Clearly, when a project requires reliable cranes for installing mechanical equipment and other types of heavy loads, the Crane Guys stands out as a reliable resource. Incomparable skill, unwavering dedication, and extensive experience are the building blocks of our service – a service that countless projects have benefited from throughout the years.
---
Contact form
---