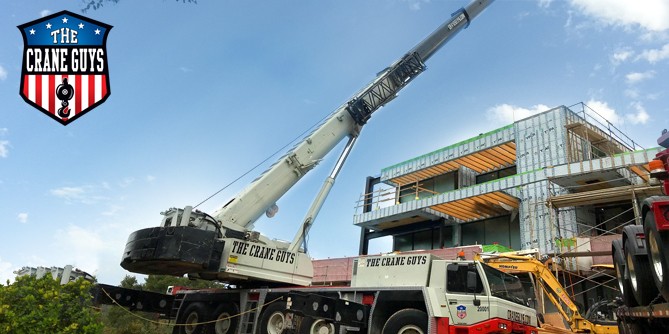 When facing a major project, you want the best crane rental agency to contract with. Which provider would you choose? Well, that depends on your criteria. But if you base your decision on first-rate services, your choice would have to be The Crane Guys. When it comes to crane rental, we excel in all service categories.
Call: (855) 482-7263
It makes sense to begin with the cornerstone of our operation – crane rental service. For us, there are several ways to look at this important component. One way is to focus on the sheer volume of vehicles in our lineup. 'Out of stock' is not a phrase that applies to our inventory. And for good reason. We're packed to the hilt with rugged cranes ready to work their gears off for our clientele.
You'll be glad to know that the number of cranes in our fleet is matched by their diversity. Our lineup includes a wide range of mobile cranes rated for 3-ton to 265-ton loads, that includes boom truck rental and large hydraulic crane renal, multi-crane lifts available now. And here's the kicker – if you have a rare request that throws us a curve, no problem. The Crane Guys simply will plug into our vast network of professional connections to locate and obtain precisely what you need. No matter how off the beaten path it is. You need it; we'll get it.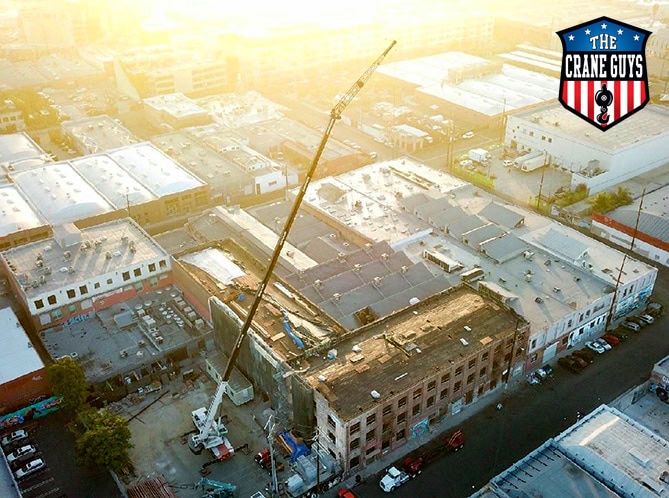 Mobile Crane Rental
Any form of mobile crane rental naturally depends on an adequate supply of support services and solutions. These are well-represented at The Great Guys. Consider our boom truck rental services, for example. As with mobile cranes, our boom truck fleet is deep with talent. If there were a grand prize for maneuverability, these vehicles would get the prize. Incredibly nimble with quick reflexes, our boom trucks can slip in and out of tight spaces with extraordinary speed. In a world where every second counts, particularly to your budget, these swift vehicles can save you tons as they lift tons.
At The Crane Guys, support services feature certain components that aren't powered by motors. The headliner here is our rigging services. For every mobile crane or boom truck deployed, we help them get the job done with top-notch rigging. This includes a wide range of vital gear such as spreader bars, we are your crane for hire.
It also includes expert personnel to ensure everything runs smoothly, and above all, safely. To that end, our team of riggers have been trained to perfection. In the course of their education, they've received the industry's highest certifications. Among these is the certification awarded by OSHA, a recognition of superior skill and commitment to safety on the job.
As a crane rental agency with so much to offer, we often inspire a very logical question – how will all this excellence impact our budget? It may surprise you to learn that the impact will be comparatively minimal. And that's a guarantee – literally. Because to all clients and prospective clients, we offer the iron-clad Crane Guys 5% guarantee. Here it is in a nutshell – The Crane Guys will beat any written offer from a competitor by 5%.
Excellent pricing and excellent service – it's a tough combination to beat. Which is why The Crane Guys remains Southern California's premier crane rental agency.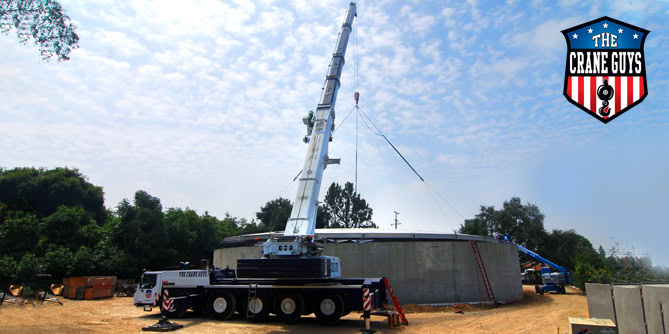 The Best Crane Renal Agency
What makes the best crane rental agency? The Crane Guys believes many factors come into play. Among them is availability. Yes, getting the crane you need when you need it is a big deal when facing crucial time pressures. Which is pretty much all the time. Rest assured, The Crane Guys understands the importance of being available with the right solution. Consequently, we've developed a program designed to meet wide-ranging needs quickly and efficiently. As in right now. We're not saying we deliver at the snap of a finger. But we're close.
Depth certainly plays a role when it comes to ensuring availability. In that regard, The Crane Guys gets the prize. We have it all, no matter what the situation calls for. Just feast your eyes on our inventory. You'll discover dozens and dozens of mobile cranes available at the drop of a hat. The same holds true for our extensive fleet of hydraulic cranes for hire, as well as our boom truck crane services. Vehicles galore. If you need it, we've got it.
Now, what about those unique loads requiring a very special form of transportation? Yes, we supply that, too. For unique cargo, we offer complete flatbed trucking and hauling services. Just tell us where you want it, and we'll take it there without delay.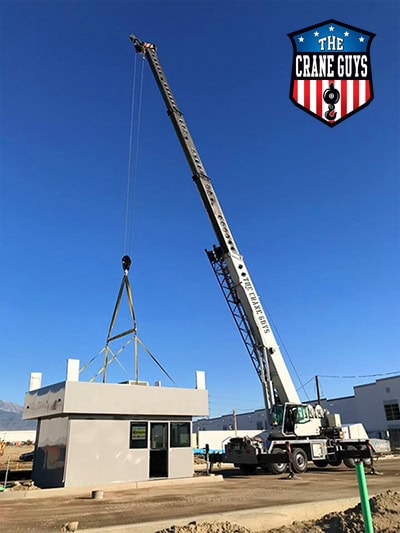 Speaking of unique, we also cover those special situations that you just can't prepare for. So relax. The Crane Guys offers complete 24-hour emergency service for a wide range of needs.
Certified Crane Rigging Personnel
But it's more than machines that drive us down the path of success. Also contributing to The Crane Guys winning ways is the human factor. Take, for instance, our team of certified rigging personnel. When it comes to professional rigging, they own the territory. Thanks to their thorough training backed by the industry's highest certifications, these seasoned professionals are true masters of the rigging arts. Preparation, knowledge, and an uncanny eye for detail guides their every move, ensuring results unsurpassed for safety and efficiency.
Equally capable are the certified crane operators bringing their skills to our team. Easily standing at the top of their class, they've earned a wide range of prestigious certifications, including that awarded by OSHA.
Perhaps you're wondering if we service your community? Probably. The Crane Guys covers a wide swath of Southern California, including Los Angeles County, Orange County, Riverside County, San Bernardino County.
Contact The Crane Guys Today
Whether you require boom truck rental, the power of a large hydraulic crane, or something in between, The Crane Guys will be easy on your budget. In fact, we'll beat any competitor's written bid by 5%. Just call The Crane Guys for an estimate. You'll see for yourself how our competitive rates will save you a bundle.