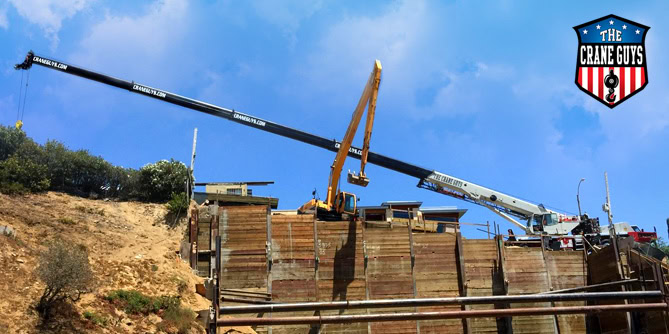 It's no news to you – or to us – that there's a whole lot going on in Southern California. From construction projects to major events, this region of the world is a busy place. Often what's going on in this part of the world requires the heavy lifting power of a mechanical crane. Fortunately, Southern California can rely on The Crane Guys crane rental to deliver big in this department. It doesn't matter if the job is big, small, or in-between. We will provide the right crane hoist for your project.
Available 24/7 at: (855) 482-7263
Mobile Crane Hoist
There are many reasons you can count on us for the right mobile crane hoist. Experience is one of them. Yes, we've been doing this for a long, long time. Therefore, we've had ample opportunity to perfect our craft. Along the way, The Crane Guys has picked up a wealth of knowledge and skill – the kind that helps us anticipate needs well before they emerge. The result is unfailing efficiency, speed, and safety with every crane lift. Load size doesn't matter one bit. When we're on the job, the job is done right. Ultimately, this means fewer delays, hassles, and headaches. Which, of course, ultimately minimizes costs – YOUR costs.
Crane Rental Services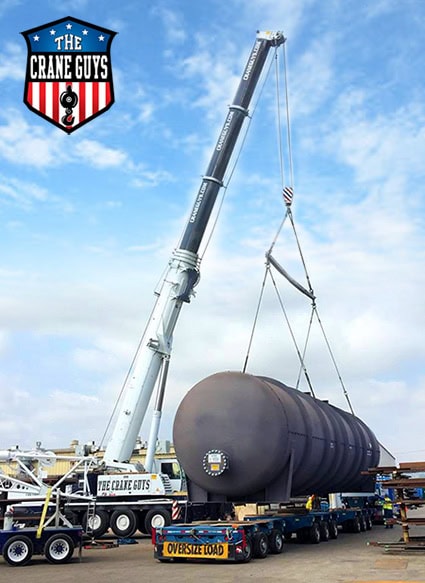 You might say our crane rental services reach for the stars when our cranes deploy. We'd hoist your cargo to the highest mountain if we had to. OK, we don't do Everest. But if it's been made by members of the human species, we'll reach the top with comparative ease.
One look at our fleet will convince anyone of our capabilities. On one end of the spectrum are the mega-muscle hydraulic cranes, known for their ability to hoist the heaviest of heavy loads. Our brawniest machines can handle cargo ranging all the way up to 265 tons. On the lighter side of things, we offer boom truck rental cranes. Compact but strong, these are the ideal machines for smaller loads weighing a few tons. Basically, boom truck cranes are the running backs of our fleet – strong but swift and agile enough to maneuver through tight spaces. Many have marveled over their ability to slide into impossible spots.
Sometimes one crane isn't enough for the load at hand. No problem. When multiple machines are called for, The Crane Guys delivers with very impressive multi-crane lifts. As with all our hoists, efficiency, speed, and most of all, safety, are primary objectives when more than one crane roars into action.
None of our crane truck rentals ever would see action, however, without the support of first-rate crane rigging. Every crane hoist depends on this vital gear, which includes cables, winches, and pulleys. No load could leave the ground without rigging – and our team of expert riggers, who know exactly what goes where.
Would you like to learn more? Please contact us for additional information and answers to all your questions. You'll discover that nothing beats The Crane Guys when it comes to providing the right crane hoist.