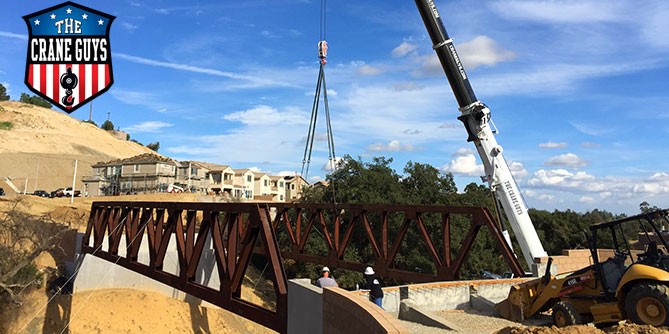 Construction Crane Rental
What does a company really provide with construction crane rentals? Clue: The benefits should go well beyond delivering a crane or two. Ideally, the firm will offer a wide range of support services, along with lift-muscle. Without these services, even the lightest load would be stuck on the ground. Cranes simply can't do it all. But here's the tricky part – it's one thing to offer all these services; quite another to make them work together. That's where The Crane Guys excels. We believe the whole is greater than the sum of its parts. So, we've developed a unique system. Under this system, all services work in sync and support each other with flawless precision.
Call Now: (855) 482-7263
Merging our services into a unified system doesn't require magic or access to a special force. It needs only two essential ingredients — know-how and experience, two commodities we keep well stocked. Because of them, we bring to every construction site the highest levels of safety and efficiency. Even the most challenging assignment won't throw us a curve. Our well-coordinated system makes us ready for anything.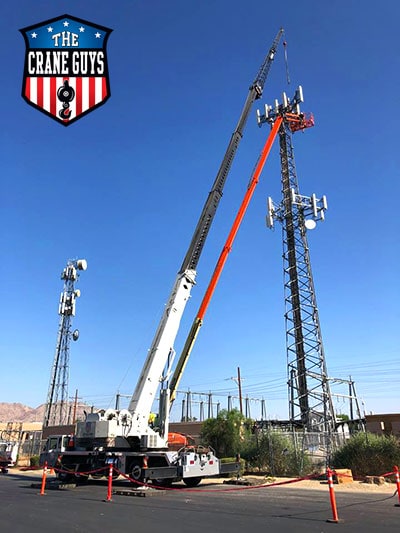 Clearly, construction crane rental depends on various support services, including support cranes, personnel, and other solutions. Still, one component is central to the rest. That component is the crane itself.
Just grab a crane and go, right? They're all good at lifting. Not even close. Projects and conditions vary. To provide for these varying needs, a crane rental company must have a deep inventory. Only a diverse selection of cranes will ensure the right one is available for the job. The Crane Guys offers this diversity.
A glance at our selection will prove this beyond a doubt. To say we have everything under the sun wouldn't be an exaggeration. We stock a large diversified fleet of cranes capable of meeting a variety of needs. Our inventory includes everything from 3 ton-rated hydraulic cranes to 265 ton-rated hydraulic cranes.
Thanks to the depth of our lineup, our mobile crane service allows us to handle a wide range of assignments. In fact, we've never been stumped by a project. No question about it. When you need 3-265 ton mobile hydraulic crane rental, The Crane Guys has you covered.
Construction cranes aren't just a matter of muscle. Any crane can hoist. But not every crane is right for the job – unless it's carefully chosen. Many factors enter the crane selection process. Positioning, mobility, reliability, and lift-rating are among them. But unless you offer a wide range of choices, finding a crane that meets all the criteria is virtually a mission impossible. That's why it's so important to go with a partner like The Crane Guys. Our stock covers the gamut of possibilities.
Yes, cranes do a great deal – but they don't do it by themselves. That's where support solutions come in. Take for instance, rigging. This service doesn't exactly grab front page headlines in our industry. Nevertheless, it's one of the most critical components in the service mix.
The Crane Guys offers a variety of crane lift rigging solutions, all precisely implemented thanks to the skills of master rigging experts. When the need arises, we supply a wide range of spreader bars and other rigging equipment, as well as handy items such as fixed man baskets.
Proper rigging is vital for one of our premier performers – the legendary boom truck. As with cranes, we don't mess around when it comes to staying well-stocked with these vehicles. It's fair to say our fleet is vast. Which works out great for clients. With a wide selection at our command, we provide boom truck rental for a wide array of needs, such as HVAC servicing.
Unfailingly nimble, boom trucks are designed for speed, agility, and strength. Yes, strength. Despite their compact dimensions, the average boom truck is extremely strong. Ours have strength to spare. These versatile vehicles are rated for 3-ton to 40-ton loads, each one complementing its strength with impressive reach. The range of tip heights begins at 100' and tops out at 150'.
Some people wonder where it all begins. Here in mission control, we launch with a 3D lift plan. This plan is the blueprint for all on-site crane action.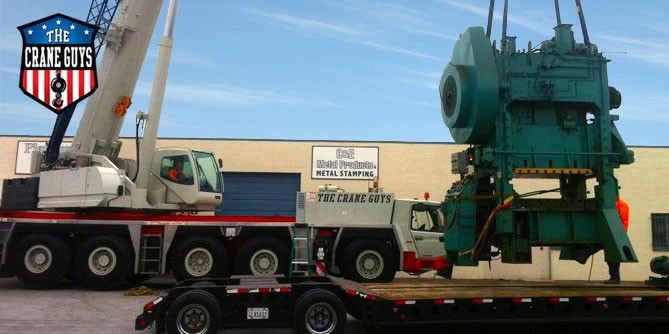 How do we create this master plan? Do we gather together and toss out ideas, hoping for a plan to materialize? Not here. We're a bit more scientific, deploying skilled strategists to work things out with specialized software. The software, known as 3D Lift Plan, facilitates the creation of a three-dimensional blueprint. This digital blueprint reveals the project site rendered as a detailed, realistic image. An advance snapshot of sorts.
This snapshot contains a wealth of critical information such as topographical features, general conditions, and possible hazards. Working within this pictorial framework, planners plot a crane's moves well in advance. Such advanced planning substantially minimizes risk and maximizes crane performance and efficiency.
If you're facing the challenge of a construction project, you probably want everything yesterday. The Crane Guys can offer you the next best thing – everything immediately. Promptness is assured because we're available 24/7/365, including holidays. That means available with an actual person ready to field your call and connect you with the right solution. We don't walk you through the process, we fly you. Smooth ride, guaranteed.
Also guaranteed is the most competitive pricing anywhere. How can we make this bold claim? Because we offer the nearly-world famous Crane Guys Guarantee – obtain a written estimate from any one of the other crane rental service, and we'll beat their price by 5%. Any prices. Think about it. Those five extra percentage points can add up to a small fortune, depending on the scope and duration of your project.
Perhaps you're wondering if we service your neck of the woods. The answer is, most likely. The Crane Guys operates throughout Southern California. We provide crane rental service in Los Angele, crane rental service in Ventura County, crane rental service in Kern County, crane rental service in Orange County, crane rental service in Riverside County, and crane rental service in San Bernardino County. Basically, almost everywhere in SoCal.
---
Contact form
---