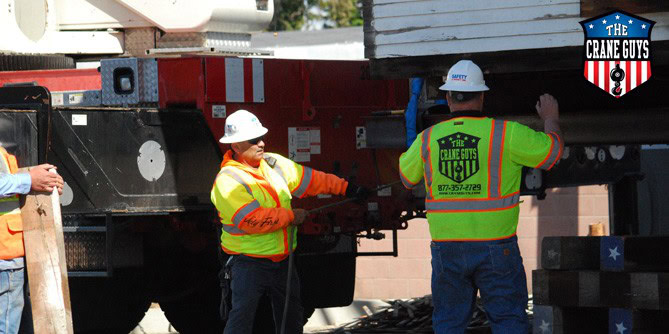 Crane Rentals That Require Crane Lift Rigging
When it comes to crane rental services, The Crane Guys boasts a stellar record. In fact, some would say our professional efforts define total perfection. One contributor to this shining track record is our finely-honed crane rigging services. Without question, rigging is an indispensable component of our well-recognized crane rental program. That's because, above all, it consistently ensures the safest, most efficient conditions for every lift. Without this vital link in the chain, no load could leave the ground making us the best of all rigging companies.
Call: (855) 482-7263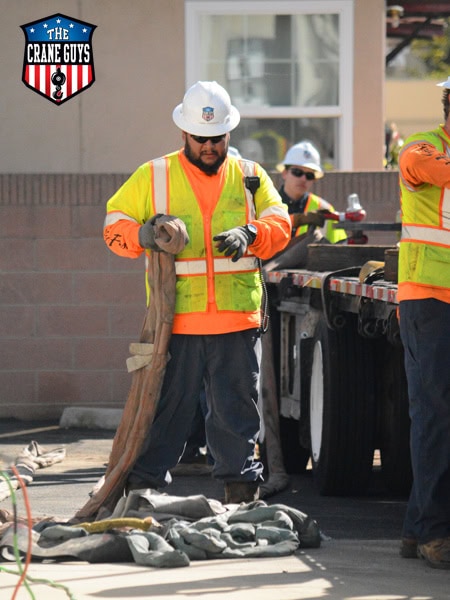 Crane rigging isn't exactly a simple operation. On the contrary, the mechanics of this process get extremely involved. A variety of disciplines, including math and engineering, come into play when we tackle a rigging assignment. Many important variables are evaluated, measured, and analyzed. Most of this takes place during the crane lift planning stage.
As this phase unfolds, The Crane Guys' team dives into details. Among the factors we scrutinize are load variables of every kind. These include weight, size and dimensions, center of gravity, and lift height. Once these metrics are defined, our resident experts compare this information with a crane load chart, matching up the data with the most suitable crane. We've got our machine!
Uncovering the right crane is never a problem for The Crane Guys. Our well-stocked inventory includes cranes of every capability – from 3-ton capacity to 240-ton capacity workhorses, all impeccably serviced and ready for duty, no matter how challenging the task.
Crane choice, however, is not the end of the story for The Crane Guys. Following the selection, we still face other considerations. For example, the ground on which the crane will stand. Can it support the load and equipment? For answers to such questions, it helps to work with geo-technical engineers. As established experts in their field, these professionals supply us with high-value data vitally needed to launch a project.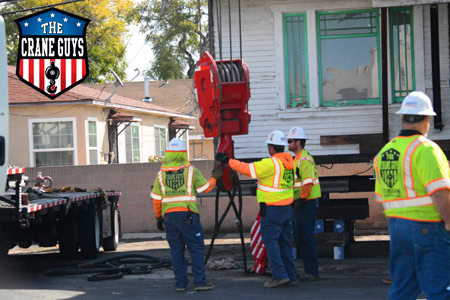 Our crane and rigging services also include a thorough examination of expected weather conditions. Wind is a particularly important consideration, with strong gusts on the horizon throwing a big warning our way. If sufficiently powerful, wind can wreak havoc with any lift. When this red flag appears, we don't take chances. Instead, we simply postpone the project. Going this route underscores our fierce commitment to safety — above all else. Check out our safety record for further assurance – we think it speaks volumes.
The Crane Guys is equally meticulous about weather conditions. As is well-known, low temperatures can interfere with crane hydraulics. During the cold months, we consider this possibility before proceeding with any project.
These, of course, are only some of the factors entering the picture when we formulate a crane rigging strategy. Many other variables get the once-over before any project commencement.
Yes, crane rigging is a critical component of our crane rentals in California. But it's not the only link in the chain. Many other services contribute to a safe and successful lift. Take boom truck rental. While cranes tackle the heavy lifting, boom trucks fill a critical gap – they go where cranes can't. Being ideally compact, these vehicles easily maneuver in and out of tight spaces.
At The Crane Guys, boom truck rental perfectly complements crane rigging, crane rental, and all other services. But that should come as no surprise. It's always been our goal to run a tight, well-integrated ship. We think we've succeeded admirably.
---
Contact form
---