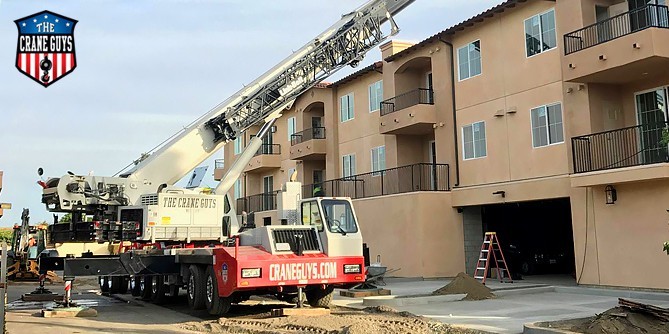 A reliable moving crane service is vital for different types of loads. The possible cargo may include everything from silos and structural steel for construction to HVAC units, trees, and modular homes & buildings. That's quite a variety of possibilities, but all of them have one common need – they all require expert solutions incorporating impeccably high safety standards. The Crane Guys fulfills this need admirably. With a wide array of cranes for rent and a full range of support services, we consistently help clients achieve even the most challenging objectives.
Call: (855) 482-7263
The core element of our moving crane service is a highly responsive program of mobile crane rental. In this area, we excel on many levels. Let's start with availability. Currently, The Crane Guys boasts an impressive fleet of high-performance cranes ready for rough and tumble action. Not only is the fleet comprised of an extensive inventory of cranes; it also is well-stocked with machines of every caliber. In our selection is a variety of cranes for rent ranging from 3-ton capacity to 265-ton capacity machines Whatever your goal or requirements, The Crane Guys has a solution available on demand.
Full Service Mobile Cranes & Personnel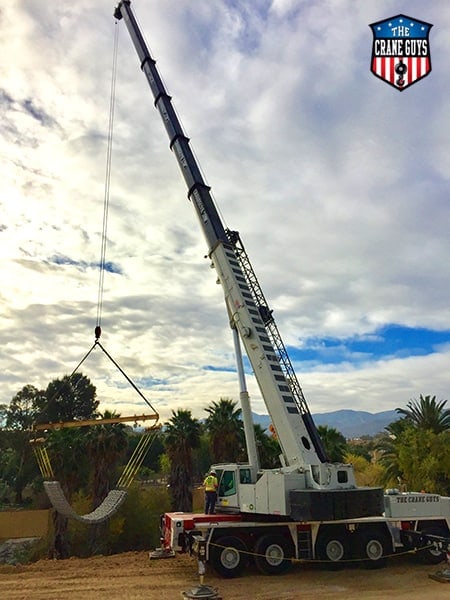 For us, however, availability also applies to personnel. We're pleased to say that our team is waiting to serve you 24/7/365. Give us a call, and you'll never get an answering machine. Instead, you'll be greeted by an actual person who's well informed, dedicated, and prepared to provide you with, swift appropriate solutions. This means, you won't be waiting for call-backs. The waiting period, of course, can take days. In the interim, schedules may be delayed while time and money is being wasted. And all because you got a machine instead of a friendly person. This never happens with The Crane Guys. The only machines we have are those that do the heavy work.
Along with providing services such as industrial crane rental, The Crane Guys offers a wide range of reliable support solutions. One of these is boom truck rental. Typically utilized when crews need access to tight spaces, our boom trucks supply unmatched maneuverability to navigate challenging areas.
Oversize Flatbed Truck Hauling
Flatbed hauling is another of our support services. Never worry about residual debris following a major lift job. Our flatbed trucks will remove it safely and efficiently, leaving the area clean and clear.
Mobile Crane Services
All our solutions such as mobile crane services begin with a suitable crane lift plan. Such a plan entails not only the knowledge and skill of our resident strategists, but also the assistance of advanced software called 3D Lift Plan. As its name implies, the app enables our team to create a three- dimensional blueprint of virtually any work zone. With this preview, our strategists can plot the main movements of all deployed machinery and personnel.
Now, what about the cost of our solutions, such as hydraulic mobile crane rental services? No worries there. The Crane Guys offers the best crane rental cost estimates on the planet. Not only are the estimates consistently accurate, they're consistently in line with our commitment to competitive pricing. That commitment is reflected in The Crane Guys 5% guarantee. It promises that we'll beat any written offer from a competitor by 5%. Thanks to this pricing as well as our service, you always can count on The Crane Guys when you need a dependable, cost-effective moving crane service.