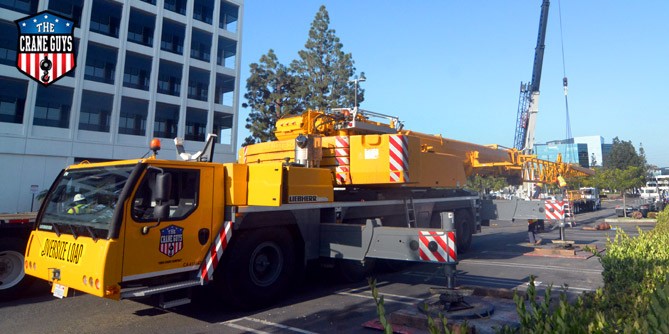 Full Service Crane and Rigging
What does full-service crane and rigging really mean? Well, the concept suggests something much more than conventional crane rental. Something extra. Fortunately, that something extra is exactly what The Crane Guys provides. We proudly offer a wide range of solutions that go well beyond the ordinary. Solutions that address a variety of needs and situations. Sure, we might call ourselves a crane company. But that's just to keep everything simple and convenient. Just look a little closer. You'll see that, in the final analysis, we offer considerably more than a fleet of rugged lifting machines. Which, by the way, is quite extensive.
Call: (855) 482-7263
Ok, we claim to provide full-service crane rental services and rigging. So, where's the proof? Let's start with our responsiveness to the unexpected. For those caught by surprise, The Crane Guys offers 24-hour emergency crane service. This is one of the cornerstones in our lineup of solutions. We know that problems frequently crop up without a moment's notice. One of the most common of these is the burst water pipe. This critical situation can develop day or night, in virtually any locality. Should you face this situation, know that The Crane Guys will respond in record time with the most reliable equipment and personnel on the planet. The same holds true for downed power lines or any other unexpected development. We're a crane company that can handle surprises.
Boom Truck Services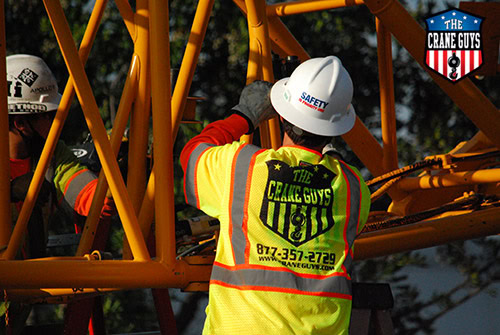 Another component of our full-service lineup is boom truck services. The value of boom trucks cannot be overestimated. Compact and nimble, these rugged vehicles can squeeze into the tightest spots, allowing its onboard crane to reach what ordinary cranes can't. Naturally, every job is different. That's why we've stocked our fleet with a wide spectrum of options. Ready to serve you is a diverse fleet ranging from 3-ton capacity to 40-ton capacity. The same variety is evident with tip height options, which range from 100' to 150'. This versatility enables us to tackle virtually any job.
Adding to the depth of our full-service solutions is our ability to handle unusual lifts. Among these are critical lifts. These are carried in a variety of situations that involve unique challenges. For example, if cargo weighs more than 75% of a crane's rated capacity, the lift is designated critical.
Equally challenging are multi-crane lifts. The Crane Guys has extensive experience in this area. It's a good thing. Because experience combined with finely-honed skills are exactly what's needed to pull these lifts off. But these traits apply to more than our equipment operators. Immense skill and experience also guide our team of planners, who must map out every move in the multi-lift process.
Crane Service for Contractors
Given our depth of resources, we're the ideal crane service for contractors, especially those facing monumental challenges… wherever they are in Southern California. That's right. When you require the very best in full-service crane and rigging, we're guaranteed to be conveniently close. We offer crane rental in Los Angeles, crane rental in Orange County, crane rental in Riverside County, crane rental in San Bernardino County and more. Just give us a call.