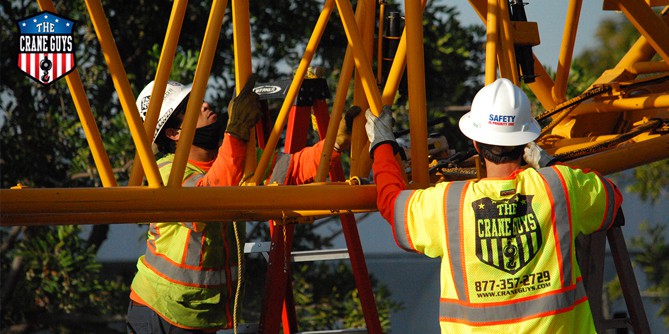 As a full-service crane agency, The Crane Guys covers a great deal of territory. Big jobs, small jobs, medium jobs – it doesn't matter. We're unfailingly adaptable as a situation demands. If you need it lifted, relocated, or even transported to another county, we'll carry out the assignment without a hitch. The more challenging, the better. So don't hold back.
Call: (855) 482-7263
It helps to have every team member fully trained to handle any situation – while maintaining the most stringent safety protocols on the planet. People and property are extremely well protected when we're on the job. Guaranteed. It doesn't stop there, however. Our staff's intensive training is reinforced by years of accumulated experience. Working in tandem, training and experience facilitate an extraordinary responsiveness to every need. Just try us.
Top Crane Rental Agency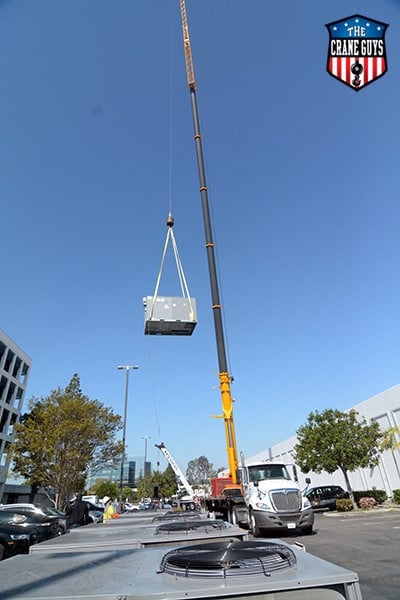 At a unique crane agency such as ours, much goes on behind the scenes. In a sense, everything at this point is a rehearsal for the main event. Preparations are fierce and furious. Never a dull moment.
Consider, for instance, the amount of crane maintenance we routinely do. When you select us for any crane rental needs, you're sure to get a machine or machines fine-tuned to perfection. This is something you can count on. Just look at the intensity of our inspection process. We leave no stone unturned, examining every square inch of every crane, top to bottom, side to side. This includes wheels, hydraulic lift systems, hoist ropes, chains, and sheaves.
Safety First
Not surprisingly, adjustments sometimes are necessary. For example, occasionally cranes fall out of alignment, a condition that causes slight leaning. Since leaning cranes aren't exactly the safest large machines in the world, we correct the problem with blazing speed. Proper realignment generally does the trick.
In the most extreme situations, components must be repaired or replaced. These problems, too, are swiftly addressed. No crane takes the field until ready. This is the code of The Crane Guys.
Boom Truck Rental
Often, crane rental goes beyond lifting machines and becomes — boom truck rental. That's right. The Crane Guys team knows that cranes aren't always the right fit for every job. So we've developed a solid program accommodating those situations demanding the nimble maneuverability of boom trucks. As with our cranes, these vehicles are maintained to perfection, ready to slide in and out of difficult-access spaces with uncommon ease.
Many industries rely on our boom trucks to facilitate equipment installation, removal, and repair. Among those are the HVAC industry and mobile communications field. Both would find it nearly impossible to carry out their duties without the agility our boom trucks.
Large Mobile Hydraulic Cranes for Hire
When cranes are needed for larger jobs, one of the industries making extensive use of our crane rental program is the construction field. Thanks to our vast resources of large mobile cranes, we proven to be a very accommodating crane rental agency for contractors over the years.
So where do you find crane contractors of our caliber? Our we within range of your particular locale? Very likely. Consider us a crane agency serving Los Angeles County, a crane agency serving Orange County, a crane agency serving Riverside County, and a crane agency serving San Bernardino County. Not quite Amazon coverage. But you've got to admit it's still a good stretch.
---
Contact form
---