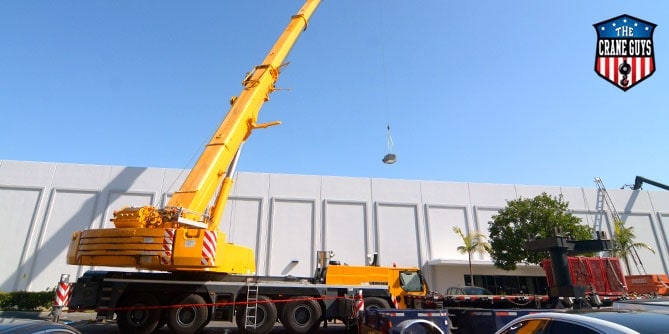 Given the staggering number of work zone projects taking place in the sprawling city of Los Angeles, the need for reliable cranes is clear and understandable. Whether utilized for construction, debris removal, equipment transport, or any other purpose, cranes provide much-needed lift power throughout the metropolis. So, who can you rely on when facing one of these monumental lift challenges? Here's a really good answer – when you need a reliable crane company in Los Angeles, give serious consideration to The Crane Guys.
Call (855) 482-7263
As a top-tier crane rental company in Los Angeles, we're loaded with cranes, talent, experience, and dedication. Oh, and we're really pleasant to chat with. You'll discover exactly how pleasant when you grab your phone and call our service center. This is staffed by the world's friendliest people, eagerly waiting to help you. And don't worry. You'll never get a frustrating answering machine when you reach out. Just instant service.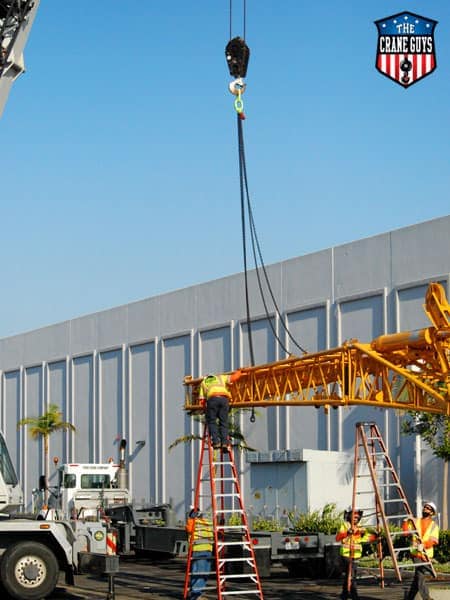 The Crane Guys makes it a point to be ready for anything. We understand you're wrestling with impossible schedules – schedules in which every second counts and delays are brutal to the bottom line. In response, we've loaded our yard with an extensive fleet of cranes, with lift capacities ranging from 3-ton ratings to 265-ton ratings. We'll always have what you need, when you need it. Another way The Crane Guys helps eliminate costly delays, and another reason why we're the always-ready crane company. Waiting is something you just won't be doing when you partner with us.
Industrial Crane Services
When providing solutions, such as industrial crane services, The Crane Guys offers much more than cranes. We also offer the assurance that your project is safely in capable hands. Credit the members of our exceptional team, each of whom has been thoroughly trained and has been given a skill set like no other. When they take the field, no matter what project or their respective function, flawless performance is the inevitable result.
3D Crane Lift Planning
Who comprises this exceptional crane hoist team? Center stage, of course, are the crane operators – commanders of the crane and masters of every move it makes. Our illustrious staff is rounded out by highly proficient rigging, flaggers, 3D crane lift planning, and other uniquely talented personnel. It all adds up to a phenomenal crane rental program powered by a team of superstars.
Interestingly, the process of securing a reliable crane for hire may lead to alternate solutions. This clearly is the case when boom truck services are required. Nimble and quick, boom trucks typically are utilized when tight spaces must be accessed. Among the industries that often rely on these vehicles for repair or transport services are the telecom and HVAC fields. Other fields often benefit from the spryness of boom trucks, as well.
Remember that no crane hoist company in Los Angeles could get the job done without the skill and savvy of professional riggers – the experts who make crucial connections to create a safe and workable lift system. Rest assured, crane hoist rigging services are of the highest quality when provided by The Crane Guys. As with all our other solutions, you can rely on these services from the start of a project to the end.
---
Contact form
---