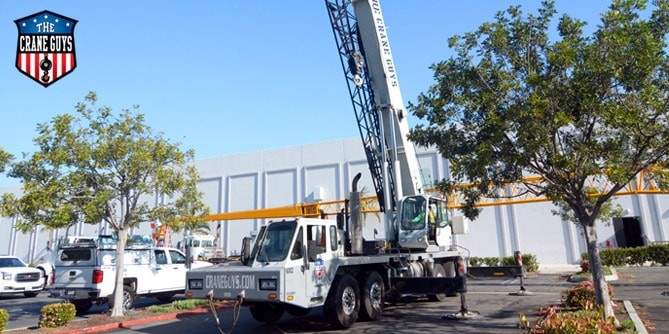 Looking for a crane for hire? You'll discover a trusted resource in The Crane Guys. With our team as your partners, you'll have expertise and experience in your corner. The result will be successful completion of your project, on time and well within budget. Our track record clearly bears this out. When clients select us for a project, no matter what the size and scope, they are consistently pleased by our professionalism and proficiency. What needs to get done, does get done, safely and efficiently. From beginning to end, The Crane Guys is a provider you can count on.
Call Now: (855) 482-7263
What does all this mean for you, the client? First of all, it means peace of mind. When you hire a crane from us, you get more than a chunk of heavy machinery. You get assurance that everything will be taken care of, top to bottom. Hassles are not part of the picture.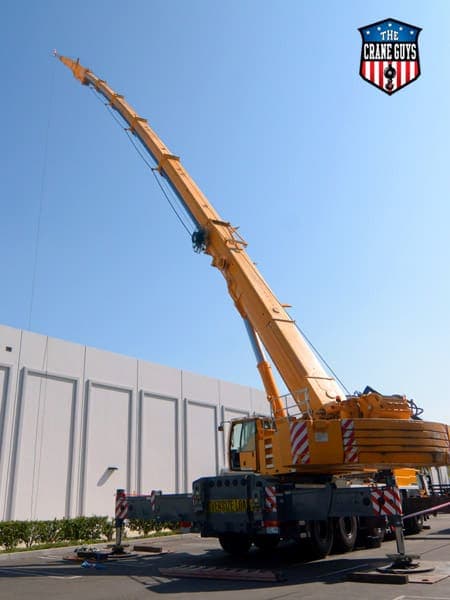 Let's start with your point of first contact, the front office. The moment you reach out to secure a crane for hire, you're greeted by an actual person – no pre-recorded message, which amounts to an admission that "we're not in — and we don't know when we will be… just leave your contact info, and we'll get back to you when you can." No. That's not us. Thanks to our 'always here' policy, you get help on demand, quickly and responsibly.
Once we know exactly what you're looking for, your crane rental needs are handled with expediency and care. Our first step is to identify the right crane (or cranes in the case of a multi crane lift) for the job. For this objective, we're luckily supplied with a more than ample selection. In our inventory is a full array of cranes, their lift muscle ranging from 40-ton capacity to 265-ton capacity. Because of our extraordinary supply, we'll always have the machine you need when you need it. Always. This availability, of course, will give you even more peace of mind.
Alright, that takes care of the heavy machinery. But what about our personnel? It's one thing to be well-stocked with mobile cranes. It's quite another to make sure they're operated safely and reliably. Smooth operation is assured with The Crane Guys. Our crane operators are thoroughly trained, their education provided by our own rigorous course of study. During that course, students learn every aspect of crane operation. This means not only the handling of controls, but also the implementing of designated safety protocols designed to protect all people and property in and around the work zone.
Rigging personnel are equally well-trained. They have to be. Riggers are the great connectors, the people who bind together important pieces of equipment to create a complete lift system necessary for the project at hand. Utilizing their skills, they fasten and secure components such as spreader bars and chains, ensuring all the while that safety is prioritized every step of the way.
Should you be facing a difficult-access situation, you'll be further encouraged by our extraordinary boom truck rental program. As with our cranes, we have a vast selection of boom trucks waiting to serve — on demand.
And don't worry about local availability. We'll be ready when you need to hire a crane in these service areas: Los Angeles, Orange County, Riverside County, San Bernardino. Now that's full coverage.
---
Contact form
---