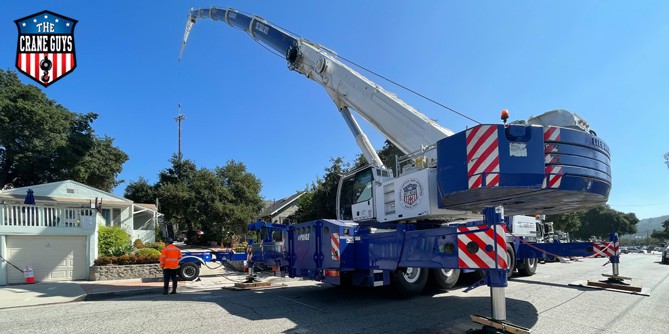 What's the most important feature of a crane company? While there are many opinions on this, most people give high marks to a crane rental firm that offers a comprehensive array of first-rate services. What this means to clients, of course, is always having the right solution for any need. In this regard, The Crane Guys has exactly what people desire. Our crane service is built upon a commitment to provide exceptional full-service solutions for a variety of project types. We're helped enormously by the skills, experience, and dedication of our team – which we humbly admit is second to none.
Call: (855) 482-7263
Let's start with our program of boom truck rental. As with all our other services, this program offers a wide range of choices, each of which can be custom tailored to virtually any situation. If you need a boom truck, you can bet the vehicle we provide will get the job done in the most efficient possible way. One reason we can say this is the reliability of every boom truck in our inventory. This reliability is ensured by a rigorously trained crew, as well as a stringent maintenance schedule that helps keep these vehicles in tip-top shape. It's all a reflection of our commitment to excellence.
Boom truck Crane Rental Services
This drive for excellence is apparent in all other aspects of crane rental services, including the headliner – crane rentals. As with our boom truck rentals, we offer a variety of leading-edge solutions suitable for a wide range of projects. Naturally, we're greatly assisted in this area by the extensive selection of cranes available at a moment's notice. No matter what the scope of your project, we'll have the right machine ready for action. In fact, this preparedness has always been the hallmark of our crane service. We know you don't like to wait – and you won't.
Another reason you won't be waiting long is our availability commitment – our team always will be on hand to take your calls. This seems to be a rarity in the field of crane services. But then, we strive to be unique. To see how well this will work out for you, just contact us at your earliest convenience. Then prepare to be surprised. One of our knowledgeable associates promptly will answer your call and get the ball rolling. No frustrating hold times, no waiting eons and eons for a call back. You'll get instant satisfaction, because frankly that's the kind of crane rental company we are.
3D Lift Plan Technology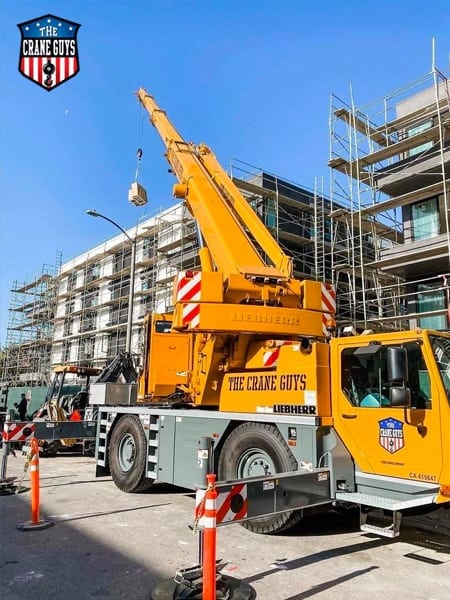 It's also important to note that as a premier crane rental service, we begin the lift process long before the crews arrive. This starting point is the development of an airtight plan. For this, we have an expert team that knows the territory and has the tools to assess project needs with pinpoint accuracy. They're assisted by an extraordinary technology called 3D Lift Plan. Able to render a project site in vivid detail, the software allows our strategists to create a blueprint of any prospective job site. Included in the blueprint will be critical data such as weather conditions, possible hazards, and topographical features.
Mobile Crane Rental
Clearly, The Crane Guys is the optimal choice when it comes to crane truck rental and any other mobile crane rental. But you may be asking yourself one of the following questions – "Do we offer crane service near me?" Or maybe — "Do we offer boom truck rental near me?" The answer probably is yes. We offer full coverage as a Los Angeles crane company, Orange County crane company, Riverside County crane company, and San Bernardino crane company. Talk about going the distance.
---
Contact form
---