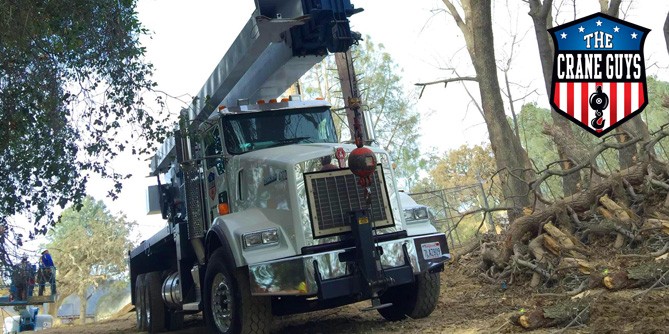 Boom Truck Crane Rentals Made Easy with The Crane Guys
When you're facing a project requiring boom truck rental, hassles are the last thing you need. You've got enough on your plate, right? Well, look no further than our doorstep. Because when you connect with our team, you'll discover that boom truck crane rentals are made easy with The Crane Guys. We've got experience, know-how, dedication, and insight in our corner. And that makes us unbelievably fast and reliable… And takes a huge burden off the shoulders of our clients. Call us and consider it done… whatever it is.
Available 24/7 at: (855) 482-7263
In what way are boom truck crane rentals made easy with The Crane Guys? There are so many reasons we could offer. Perhaps we should start with availability. In many cases, project supervisors will contact a crane rental company, only to get that most frustrating of all surprises – a pre-recorded, smooth-as-silk voice flowing out of an answering machine. Then comes the long, agonizing wait for a call-back. Oh, the pleasures of money-draining delays. The Crane Guys, on the other hand, eliminates this problem altogether. Our friendly representatives are on call 24/7, ready to serve and deliver everything you need.
Boom Truck Crane Services Available Now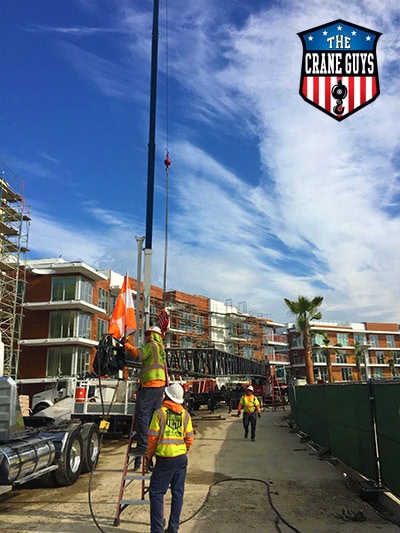 It certainly helps to have an extensive fleet accommodating a wide range of needs. Whatever the pending load size, you'll have a choice of 3-ton to 265-ton variety of cranes for hire. Reaching for the stars? No problem. We can outfit our vehicles to provide the extended boom reach you require.
You'll also be glad to know that boom truck rental for us goes well beyond rugged vehicles. The Crane Guys offers a wide range of support vehicles and crews ready to meet the challenges of every situation. You can depend on it. Just look at the effort we expend. All vehicles are inspected and maintained to perform to the highest standards. To achieve the highest performance standards for our crews, we perfect their skills with the most thorough, rigorous training on the planet.
And let's not forget another important component in our boom truck crane rental program — rigging. With The Crane Guys, effective rigging equipment is readily available for all situations. This availability eliminates the hassle of long searches, saving you a generous quantity of time and money.
Speaking of money, you'll also benefit enormously from our very competitive pricing, especially for quick and easy HVAC crane rental jobs. In fact, we've got the best boom truck rental rates. Period. See for yourself. The Crane Guys can beat any written offer by a 5% minimum. Every time. Sound good? OK, it's simple to get the ball rolling. Just call us for estimates and scheduling. We'll take it from there.
Would you like to learn more? Please contact us for additional information and answers to all your questions. You'll discover why boom truck crane rentals are made so easy with The Crane Guys.