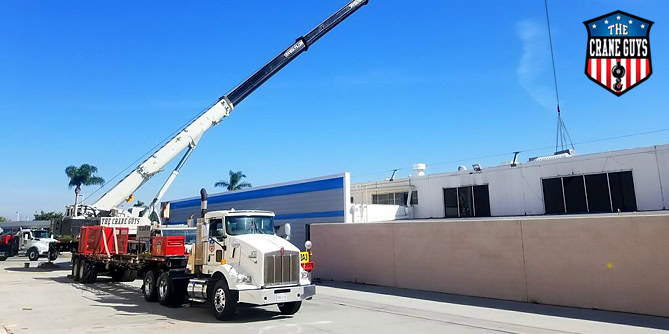 That object you must lift doesn't exactly qualify as a featherweight. It's big. It's bulky. And it's a major challenge. But this doesn't necessarily mean major headache. Not when you have the best crane service in your corner, literally doing all the heavy lifting. So where on the planet do you find such a first-rate provider? Well, if you're lifting things in Los Angeles County or Orange County, you'll discover that The Crane Guys easily qualifies for the honor. As a premier crane rental company in these two metropolitan regions, we offer efficient solutions that are second to none.
Call: (855) 482-7263
OK, OK … we've exercised some of our bragging rights. Tooted our horns. But we speak the truth. We, however, are not the only ones willing to spread the good word. Ask any of our clients in Los Angeles, Orange County, or anywhere else in Southern California for that matter. They'll echo our sentiment most eagerly.
Southern California Crane Rental Services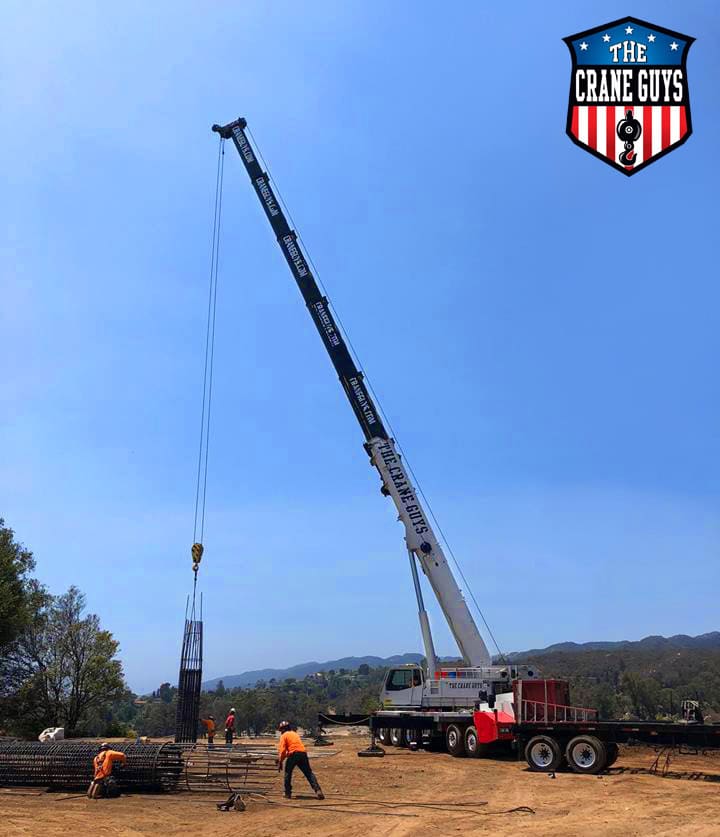 What would these eager supporters tell you about? Well, for starters, they'd probably mention something about our amazing selection of cranes. Look, the selection may not be as astounding as rainfall in California. Nevertheless, our crane rental services fleet will impress even the most demanding.
Our fleet of cranes has everything for every job. On one end are the 'light-duty' cranes rated for 3-ton lifts. On the opposite side are the big boys – rugged hydraulic crane services rated for massive 265-ton loads. Should you require something in between these two extremes, we have plenty of those, too.
Now, what if someone throws us a curve, requesting a unique crane outside of our in-house stock? No problem. The Crane Guys is a very social organization, maintaining a far-reaching network of professional contacts and affiliates. On the outside chance that we don't have what you're looking for, we'll find somebody who does. Lightning fast.
Our many satisfied clients also will tell you about our exceptional support services. One of the services they'd likely bring up is our boom truck rental program. We've assembled an impressive fleet of top-flight boom trucks, each capable of maneuvering into impossibly tight spaces. When quick reflexes and ultimate maneuverability are required, these vehicles are ready to roll.
At The Crane Guys, what happens behind the scenes is as important as what happens on the scene. Our clients may never see what's taking place in our planning room, but they benefit enormously from the results.
Crane Lift Planning & Safety
Crane lift planning is something we do with great care. Every step, every move, from crane placement to crew deployment, is meticulously orchestrated well in advance. Not only do we employ the best-trained minds for this task, we also employ the best technology – 3D Lift Plan. In a nutshell, this cutting-edge software provides a three-dimensional rendering of a project job site, allowing our planners to put themselves 'into the scene'. They in effect experience project conditions, an advantage that enables them to plan crane and crew moves with meticulous accuracy.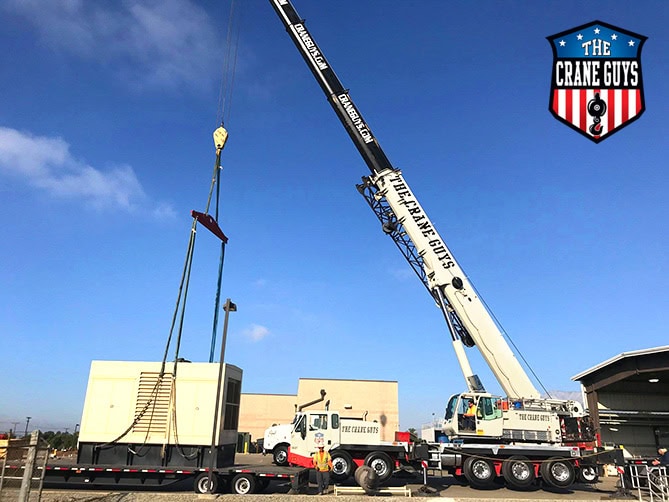 An integral part of the planning stage is the permitting process. During this phase, we secure all necessary permits – well in advance. Helping enormously is our experience and our long-standing relationships with key decision makers. We know what these municipal officials expect, and we make sure they get it. Consequently, we routinely cut through tangles of red tape and breeze through the process.
How accessible are The Crane Guys? Very. Whether you need crane rental services in Los Angeles or crane rental services in Orange County, we're available 24/7/365. Any time of the day or year, you'll connect with an actual person – never a prerecorded voice. Just another of the many reasons that we're the best crane service in Southern California.
HVAC Crane Rental In Action
Below enjoy a video of our HVAC crane service in action.