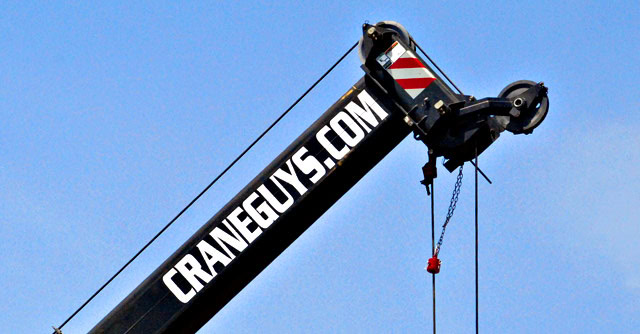 Los Angeles Crane Rental and Rigging That Rises Higher
L.A. – it's a sprawling metropolis where things always are on the move. And if you need something really big moved in a hurry, you can count on The Crane Guys for dependable crane rental and rigging in Los Angeles.
The Crane Guys go the extra mile to provide the right crane for any size project. From maneuverable boom trucks to mighty 265-ton lifters, we have exactly what you need when you need it – 24/7/365.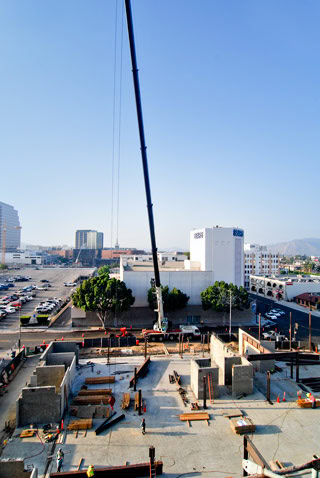 For The Crane Guys, dependable crane rental and rigging in Los Angeles involves more than the right vehicle. Sturdy rigging also is crucial to success. Rest assured, we cover the waterfront as far as rigging goes. No job is too big … or unusual. That's because The Crane Guys have an in-house engineer capable of designing, building, and certifying any custom rigging you might need. As our owner Wes Staley says, "If we don't have it, we can build it." And whether it's part of our existing equipment or specially-made, the rigging will arrive ready for action in one of our custom support trailers.
Along with first-rate rigging, we offer you the assurance of unsurpassed safety. All of The Crane Guys' operators and rigging personnel have earned these prestigious credentials: NCCCO Certified Crane Operator; API Certification; OSHA 10 Certification; and Rigger and Signal Person Certification. In addition, they must stay current with the latest certification courses in order to provide the upmost safety and maintain accident-free job sites.
It's all part of our commitment to you and your project. So remember, no matter what your project or industry, you'll always get the right lift with our exceptional Los Angeles crane rental and rigging services. Connect with the company that aims to rise higher than anyone – The Crane Guys.