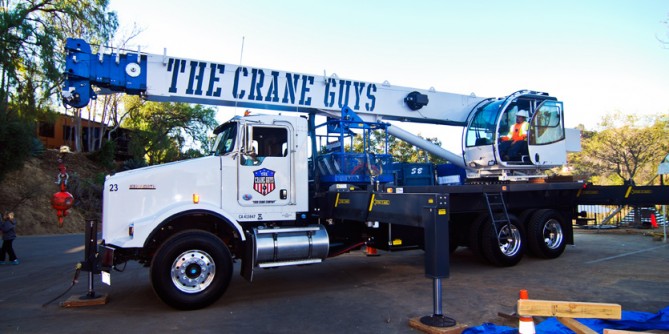 Crane Guys Commitment to Clean Air
Did you know that breathing polluted air can make you sick? On average, each of us breathes over 3,000 gallons of air each day. Air pollution can damage the natural environment, buildings, pose health risks and even interferes with aviation. The health, environmental, and economic impacts of air pollution are significant.
1970 was the height of the the national environmental movement. Dense, visible smog in many of the nation's cities helped to prompt passage of the 1970 Clean Air Act. Its target was newly recognized air pollution problems and was established to protect the health and welfare of the people nationwide. The main goal of the Act was to minimize hazardous or toxic air pollutions that pose health risks.
The smoggiest region of the United States comprises of the urban portions of Los Angeles, Riverside and San Bernardino counties. Which means that we should do everything we can to protect and improve the quality of air where we live. So we can all live in a safer, healthier environment.
Clean Air Crane Fleet
The Crane Guys are aware of the hazards of air pollution and have taken the initiative to comply the best way possible with the Clean Air Act, ahead of any official regulations in the State of California. New Clean Air approved boom trucks have been introduced into our fleet! These new boom trucks are outfitted with diesel particulate filters that clean emissions and greatly reduce pollution.
The Crane Guys first priority is Safety on the job site but that commitment to Safety also means safer vehicles, cleaner emissions and safer air to breath. Our goal is to continue to upgrade our fleet until we are a full Clean Air crane fleet. Therefore, not only preventing any further pollution in our area but also protecting our environment and families from any harmful toxins resulting from pollution.
If you would like to learn more about the Clean Air Act, please visit the following:
Air Quality Management District