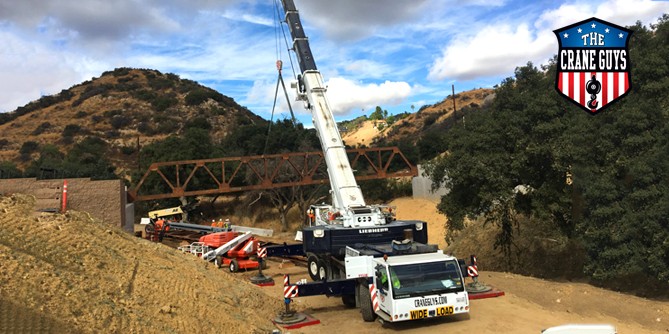 Many companies offer mobile crane rental. But nobody provides these services with The Crane Guys touch. Through a combination of customer service, commitment, and expertise, we've distinguished ourselves in this field. A long list of satisfied customers is evidence that we live up to this claim.
Toll Free: (855) 482-7263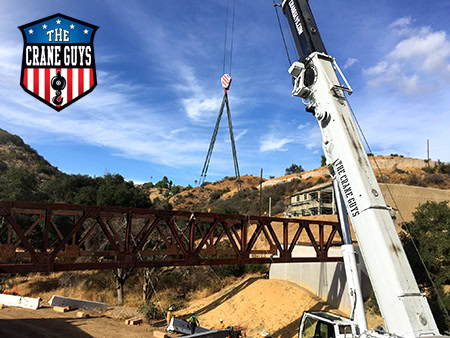 How have we reached such a noteworthy position? Perhaps it starts with our very simple mission — provide the highest level of mobile crane services at the most competitive price. We've achieved this goal thanks to a combination of factors.
One of the factors is an extensive fleet of cranes. Consider, for instance, what we offer with our hydraulic mobile crane services. In a nutshell, it's everything under the sun. Comprising our fleet is an inventory that ranges from 3-ton to 265-ton cranes. Basically, if you need it, we'll have it. And in the unlikely event it's not in our inventory, we'll look beyond our boundaries to find the proper crane. We have a wide network of industry connections available as a ready resource.
Boom Truck Rental Services
The same reliability characterizes our boom truck rental services. Whatever the task your facing, our extensive fleet of vehicles ensures you'll have precisely what you need. Our boom trucks are proven champions when it comes to providing an extra-long reach to places like the top of a telephone pole or roof of a high building.
Should you have unique needs, we cover those, too. The Crane Guys offers a variety of support cranes ready for any task. And if you're faced with an unusually unwieldy load, you'll be in capable hands. The Crane Guys provides expert multi-crane lifts for a wide range of unconventional loads.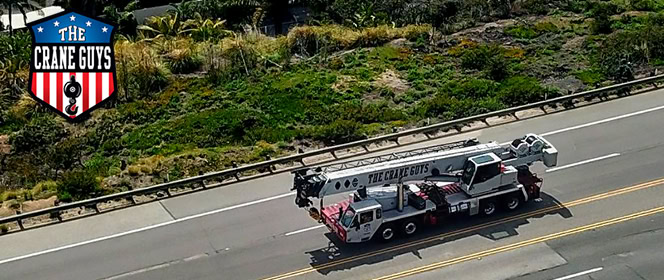 Along with top-flight vehicles, The Crane Guys provides the best in human expertise. We offer cranes for rent with certified operators, signal, and rigging personnel. The word 'certified' isn't used lightly here. Our crews are qualified by the industry's highest certifications, including OSHA. The benefits to customers are two-fold. First, the certifications ensure our personnel to establish the highest safety standards on every job site. Second, their expertise and skill consistently maximize project efficiency.
The Right Cranes for the Job
Not only do we shine out in the field, we do the same during the critical preparatory stage known as crane lift planning. This phase involves crane selection and crane scheduling, both of which must be tightly coordinated. When choosing a crane or cranes for a job, our team considers a variety of variables ranging from load tonnage to work site conditions. Crane scheduling picks up from there, focusing on the transportation and deployment of cranes at a designated time. Thanks to our thoroughness, we're able to coordinate crane selection and crane scheduling in a way that streamlines the entire process. Such streamlining eliminates waste, maximizes efficiency, and significantly reduces services costs. That's one big reason we can offer The Crane Guys guarantee – We will beat any written offer from a competitor by 5%. Period.
Are you looking for reliable mobile crane services? Call The Crane Guys for the best crane rental service and best rates. We're available 24/7/365 to serve your needs.
---
Contact form
---