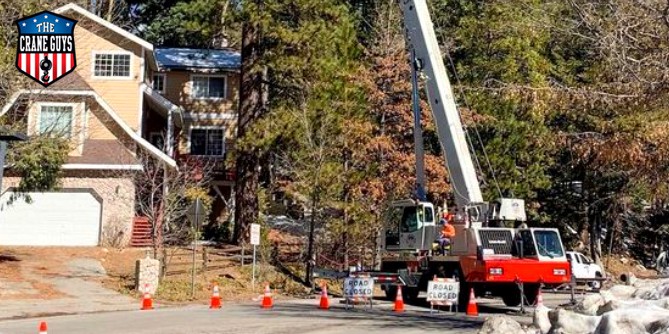 Crane Service in Lake Arrowhead
When The Crane Guys promise to go the distance for customers, we really mean it. How far will we go? How about all the way to Lake Arrowhead! That's right. Along with all the other Southern California locales covered by us, we provide first-rate crane service in Lake Arrowhead. You might say we'll climb mountains to get the job done. And even when we're not rolling up mountain roads, we're ready to deliver exceptional service on any project sent our way. Don't worry. We'll get the job done right. You see, not only our we loaded with skilled experts, we're bolstered by many years of experience. That's a tough combination to beat.
Call: (855) 482-7263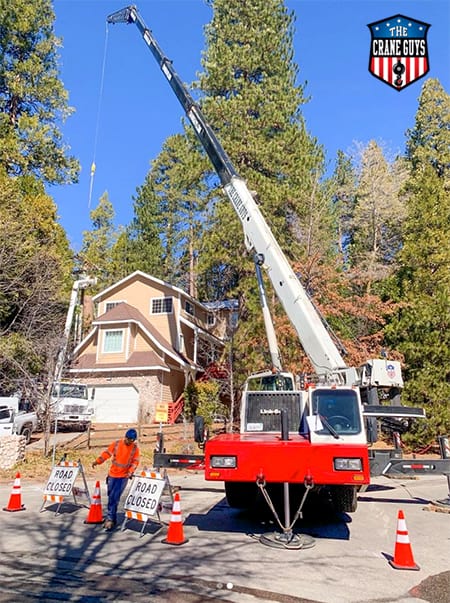 Whether we're providing crane service in Lake Arrowhead or any other region of the state, The Crane Guys guarantees complete satisfaction. One reason we can make this claim is the depth of our fleet. Just glance at our yard, and you'll see the most extensive assortment of cranes anywhere on the planet. Do you have a light load to lift? No problem. We stock plenty of 3-ton rated cranes ideally suited to 'less demanding' cargo. Got a monster load that needs hoisting? Yes, we're also prepared for that with a solid lineup of 265-ton rated cranes. And, as you might have guessed, we're well stocked with everything in between. The upshot? When you select us for crane rental, we'll have what you need without delay.
Crane Rental Cost: The Crane Guys 5% Guarantee
What we won't have in Lake Arrowhead or any other place is high prices. True, many make this bold claim. The Crane Guys, however, back it up convincingly. The backing comes from a promise we call The Crane Guys 5% Guarantee. Here's how to make it work for you: First, get a quote or quotes from any crane service you want. Once you've gathered the numbers, present the quotes to us. What'll happen next may surprise you. We'll beat those prices – any of them – by a hefty 5%. No questions asked. No last minute changes. No add-ons. Just solid savings right in your wallet. So go ahead. Get all the quotes you want. We'll be every one of them.
Mobile Boom Trucks
Don't worry. At The Crane Guys, price reduction doesn't mean quality reduction. We never compromise on what matters most. Like safety. For people and property, maximum protection is the minimum they'll get. Just look at the extensive training received by our team. Thanks to this educational regimen, every crew member in the field is qualified by a full complement of prestigious certifications, such as that awarded by OSCA. Whether operating cranes, connecting rigging, or guiding mobile boom trucks through narrow spaces, our team is committed to providing maximum safety. No doubt this commitment has helped us a earn a well-deserved reputation as one of the premier Southern California crane services.
Clearly, The Crane Guys has a lot to offer. And we offer it to a very large area of the golden state. So, whether you need crane service in Lake Arrowhead or any place else, we're always close at hand. In addition to mountainous regions, we offer Los Angeles Crane Rental, Orange County Crane Rental, Riverside County Crane Rental, and San Bernardino Crane Rental. Now how's that for coverage?
---
Contact form
---