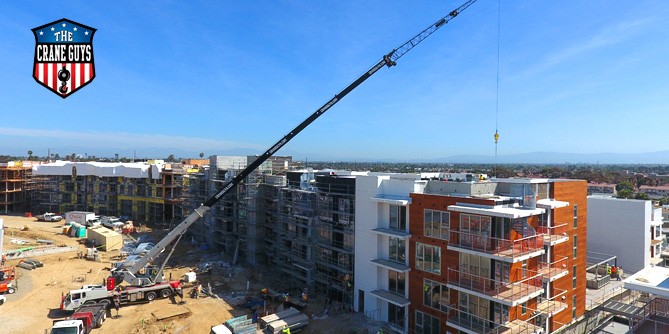 Crane Rental Quotes & Pricing
Nobody wants to be misquoted. This is true when engaged in social interactions. And it's true when requesting a quote for crane rental in Southern California. Plain and simple, you want the best price possible. And you want it matched by the best service. Admittedly, a tough hill to climb. But not impossible. In fact, The Crane Guys delivers on both accounts. Nothing beats our prices; nothing beats our service.
Need proof? OK, let's start with our crane rental cost. You'll discover this is the lowest in Southern California. How can we make such a bold claim? Because we back the claim with an iron-clad guarantee. That's right. The Crane Guys will beat any written offer from a competitor by 5%. No arguments. No hidden costs. No nonsense. We call it The Crane Guys' 5% guarantee. You'll call it wonderful. So, don't get misquoted. Get the best crane rental service from The Crane Guys. And get it at the best price.
Call Now: (855) 482-7263
While our services guarantee the lowest dollar cost, they also minimize your time costs. That's because we shorten your crane hunt from hours to minutes. Never will you hear the words, "uh, sorry, we don't have it." Expect it to be in stock, no matter what you need. Credit our vast and amazing inventory, which boasts the largest selection of cranes available in Southern California. Not just a few basic models, mind you. The Crane Guys cover the gamut, from 3-ton to 265-ton cranes.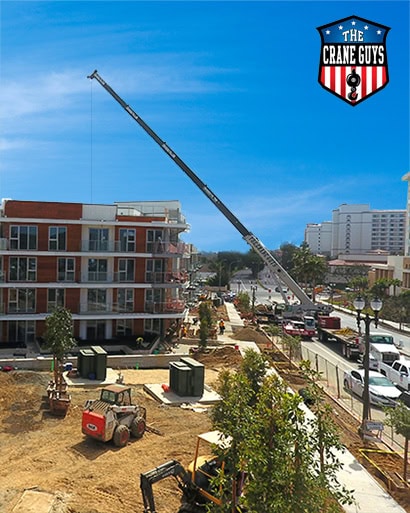 Specialty Cranes
Got a special request? No problem. We're plugged into a vast network of suppliers. You'll have what you need in record time. Minutes wasted – 0.
Selection, of course, doesn't count for much if not matched by performance. Which is why we go the distance to ensure the best maintained cranes and equipment. This guarantees complete reliability for everything we supply. It also guarantees you never waste a moment dealing with a malfunctioning crane.
But respect for your time doesn't begin with the cranes we supply; it begins with your first contact. When you call our offices, expect to be answered by an able-bodied representative. Live on the spot. No recorded messages. We offer 24-hour availability. That's 24/7/365. Right off the bat, this eliminates two frustrating time-wasters – (1) waiting for a call-back and (2) hunting for another crane rental company because you can't wait for a call-back. Generally, neither alternative is particularly appealing.
Given our responsiveness and competitive pricing, it's no wonder The Crane Guys is responsible for the most prestigious crane jobs in Southern California. We've provided lift-muscle for things like educational institutions, public events, and big businesses. Our cranes even moved a mammoth air bus that required relocating.
If you'd like to learn more our competitive pricing and high-end services, please contact us for additional information and answers to all your questions. You'll discover that when it comes to crane rental in Southern California, nothing beats The Crane Guys.