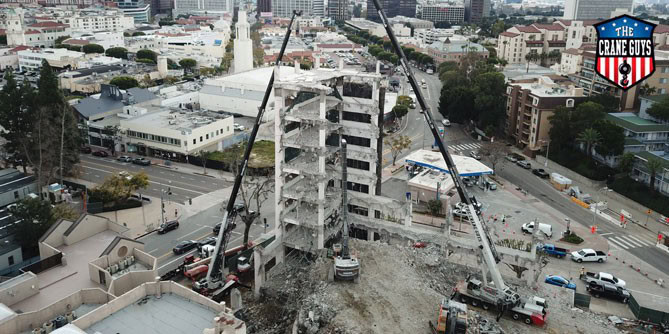 There's no getting away from it… You must make the right decision when selecting crane rental Services. Too much is at stake. But the same is true for the people on the other side. Providers routinely make dozens of decisions before, during, and even after deployment of any cranes pegged for a job. That, at the very least, requires keen judgment — the kind of judgement consistently exhibited by the experts at The Crane Guys. Chalk up our successes in this area to a rare combination of skill, knowledge, experience, and dedication. Oh yes… also helpful is the fact that we really, really enjoy getting the job done – even if it means a few dirt smudges here and there. That's what laundry detergent is for.
Call Now: (855) 482-7263
There are many ways our decision-making capabilities come into play when you select us for crane lift rental duties. Perhaps the most notable example is our uncanny knack for selecting the right crane and all supporting machinery and services. Consider, for instance, the knowledge necessary to select a hydraulic crane. Basically, we must be familiar with everything that makes this machine what it is. We've got to know all about its precision hydraulic system, which differentiates this type of crane from its smaller counterparts. The latter typically utilize diesel or electric engines, which generally are sufficient to power their comparatively lighter lifts. The hydro system, in contrast, allows for much heavier hoists. Hydraulics is one of the many distinguishing features of this machine, and we know them all. It is this breadth of understanding that helps set us well apart in the field of hydraulic crane rental.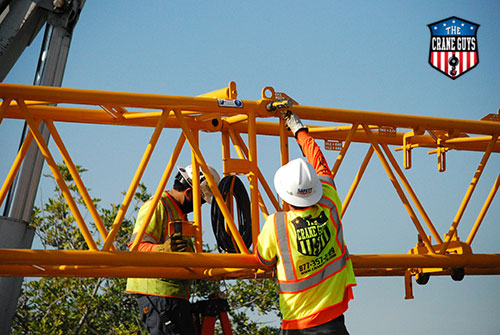 Naturally, it's not always about hydraulic cranes. Often, a crane rental program must accommodate more modest needs. No problem when you partner with The Crane Guys. When a smaller machine is required, our decision-making acumen ensures precision solutions. Perhaps you must tuck yourself into a tight space to get the job done, as so often is the case for both the telecom and HVAC fields. When facing this situation, you can rely on our boom truck rental program. Fleet and impeccably maneuverable, our booms trucks truly are 'go anywhere' vehicles – and are another great reason to choose The Crane Guys when in need of a reliable crane for hire.
Crane Rental Company
All this might sound great. But it doesn't tell the whole story – The Crane Guys does more than supply rugged cranes to various projects. In fact, we truly may be called a full-service crane rental company. That's right. We provide a wide array of exceptional support services and solutions, such as rigging and hauling.
All this has propelled The Crane Guys to the forefront of industrial crane rental. So whether you require reliable mobile crane rental or first-rate support services, you confidently can make us your go-to crane lift rental company. Just like so many others.
If you require crane lift rental services or related services like rigging and oversize hauling, you can count on The Crane Guys to be nearby. We proudly cover Los Angeles County, Orange County, Riverside County, San Bernardino County, and other popular Southern California locales.
---
Contact form
---