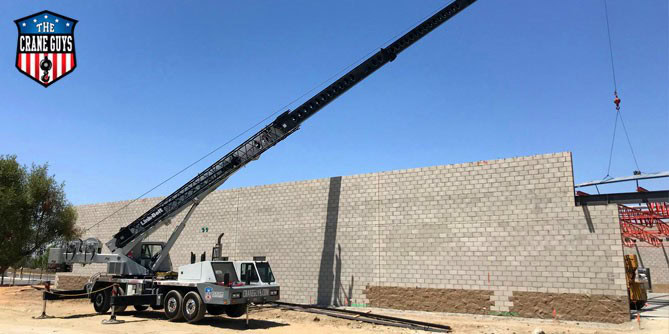 Whether you're lifting cargo a long, long way or a mere few feet. Whether the load in question is large, small, or somewhere smack in the middle. You absolutely, positively need a first-rate crane hoist company in your corner. A dedicated provider that knows crane rental top to bottom and gives you the very best solutions at the very best price. That company is The Crane Guys. When you've got something, anything, that requires a good hoist, look to us for the right resources. Don't worry. We've been at the game for many years. So, you can count on a massive reservoir of experience to deliver optimum results.
Call: (855) 482-7263
For The Crane Guys, optimum results means more than load moving. It also means protecting every project with a fierce commitment to safety. This commitment is nothing new. It's been locked in our DNA from the get-go. On the momentous day we launched our crane hoist company, the team built a fortress of safety strategies. We just had to ensure ultimate protection for people and property. Or we weren't getting a coffee break.
Certified Crane Renal Personnel
Our safety mission really starts with a thorough training regimen — long before prospective crews take the field. Make no mistake about it. This course is tough, formidable, and only for the bravest of the brave. But those who make the grade are true masters. When their education is complete, students bear the industry's highest crane service certifications. We're proud to say that all graduates are OSHA certified, proving their expertise beyond any shadow of a doubt. They're also very friendly. But that's another story.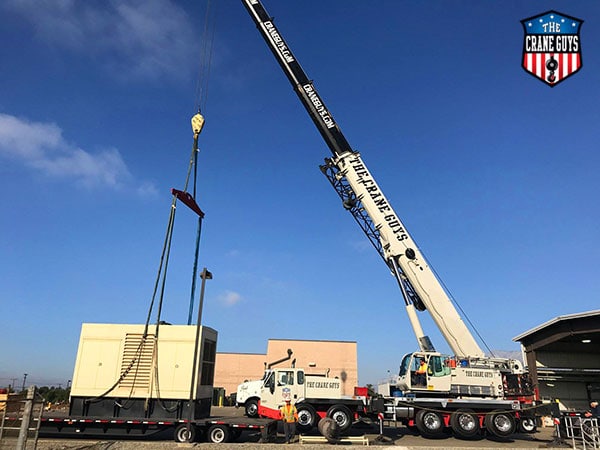 Oddly enough, our crane service program isn't just about cranes. Although they often figure into the company's daily activities. A good thing, too. Because we've got loads of them waiting in our inventory.
Boom Truck Hoist Services
But we've also got tons and tons of support solutions, ready for action. Take our boom truck rental. These come in mighty handy when you need something quick, nimble, and maneuverable to thread its way into tight spots. Because of this need, we've built up an incredible, virtually irresistible boom truck rental program — one of the hallmarks of our beloved crane company. In fact, our crane hoist services just wouldn't be the same with these agile vehicles ready to roll.
Crane Rental Locations
You might be wondering how accessible we are. If you need a crane for hire, will there be an available crane service near me? The answer is a resounding 'yes'. We're pretty much everywhere, providing crane rental in Los Angeles, crane rental in Orange County, crane rental in Riverside County, crane rental in San Bernardino County, and all other spots in sunny Southern California. No question about it. If you're stuck for a crane, we'll be close by and ready to take up your cause.
And you can believe we're a moving crane service that does it all. Like HVAC hoisting – whether the system is going to the top of a high rise or a single-story building. It's all part of our commitment to be the crane hoist company that can handle anything. So far, we haven't been stymied.