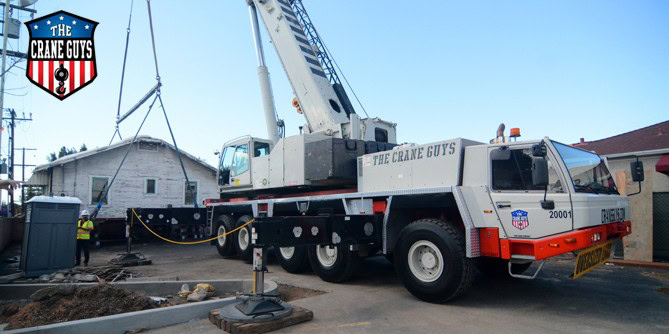 When facing a major lift project, you also face the countless hurdles that come with the territory. Among these hurdles is the major issue – hoisting a heavy load off the ground and moving it to its intended destination. For that, you'll likely look for a provider well-established in the area of 120-ton crane rental. That pretty much defines The Crane Guys. When it comes to offering the most reliable hydraulic crane rental, we're the undisputed champions.
Call: (855) 482-7263
Hydraulic Crane Rental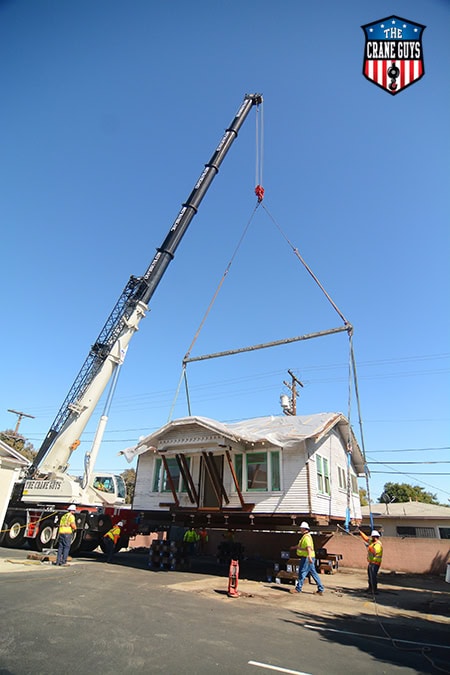 As a premier crane company, The Crane Guys goes the distance to ensure a successful lift. Let's begin with the central figure in our repertoire of services – the crane. If you're expecting a hit-or-miss experience when reaching out to us, you'll likely be pleasantly surprised. We'll have exactly what you need, no matter what the project size. How can we make such a bold claim? Because we back it up with a very extensive fleet of hydraulic cranes. Our inventory consists of a large, diverse fleet of cranes, covering a range of 3-ton rated to 265-ton rated capacities. When you contact us for solutions, expect them to be ready and available every time.
But solutions go well beyond the lift-muscle of hydraulic crane rental. To carry out a project successfully, even a mighty lifting machine requires reliable support. One form of support provided by The Crane Guys is our highly-regarded rigging services. These services are necessary because, no matter how muscular a crane is, it simply can't go it alone. A little help is required to complete the job. Rigging provides that help with a variety of chains, cables, hooks, and other equipment necessary for securing and attaching critical components. Without rigging, even the mightiest of cranes would be useless.
Crane Lift Rigging
Not surprisingly, rigging entails much more than a selection of hardware. It also involves accurate decision-making and uncommon physical skill. That combination is supplied by our expert riggers, an important component of our rigging services. Thanks to their intensive training and certifications (including OSHA), they set things up with maximum efficiency and minimum delays. When they're done, everything is securely in place with an emphasis on safety.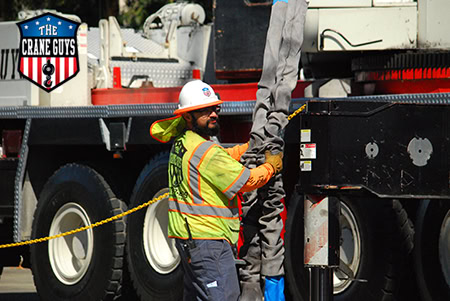 Thanks to our fleet of hydraulic cranes and incomparable crane rigging services, even the biggest jobs are handled with resounding success. But no matter how careful we are, a certain amount of debris will be left in the aftermath. But don't worry. We ensure that every mess is thoroughly cleaned to spotless perfection with our flatbed heavy hauling/lowboy trailer rental services. Without question, The Crane Guys is committed to leaving every work site in mint condition.
Naturally, success doesn't just happen on the spur of the moment. It requires a great deal of advance preparation. Fortunately, that preparation is capably-handled by those we've selected for crane lift planning. Skilled on multiple levels, our planning team is well-assisted by a unique piece of software called 3D Lift Plan. This state-of-the-art application provides our team with a three-dimensional blueprint of a proposed project site, allowing them to prepare for many contingencies and make exceptionally reliable decisions.
Because of our range of services and capabilities, The Crane Guys sees itself as a full-service crane company. And that service can be found virtually anywhere in Southern California, including Los Angeles County, Orange County, Riverside County, and San Bernardino County. Isn't it great to know there's such convenient access to a premier 120-ton crane rental company?
---
Contact form
---