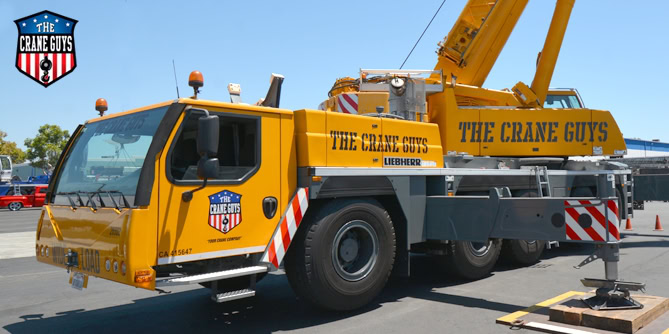 5 Reasons to Choose Crane Guys for Your Next Crane Rental
Some crane rental companies might struggle to provide even one solid reason to use their services. We can present 5 reasons to choose The Crane Guys for your next crane rental. Large or small, short-duration or long, your project will be in the most capable hands imaginable when you choose us as your partner. We've got the smarts, the skills, the experience, and the staff to make it happen. We've also got the reputation to prove it. Just ask any of our many satisfied clients. But reserve a good chunk of time. They'll be talking for quite a while.
Call: (855) 482-7263
Extensive Fleet of Cranes Available
So, let's start with Reason 1 – our Extensive Fleet. The Crane Guys has a diverse range of cranes available to meet all your lifting needs. When we say all, we mean it. Our inventory is stocked with every type of crane – from the ground level 3-ton rated lift capacity to your monster 265-ton rated lift capacity. This includes a full spectrum that starts with massive hydraulic cranes and extends to the 'light duty' boom truck cranes designed to reach impossible places. And get this, for the rare occasion when we lack an unusual crane for an unusual job, we'll get it. Somebody in our impressive network of industry contacts is bound to have it.
Experienced Crane Operators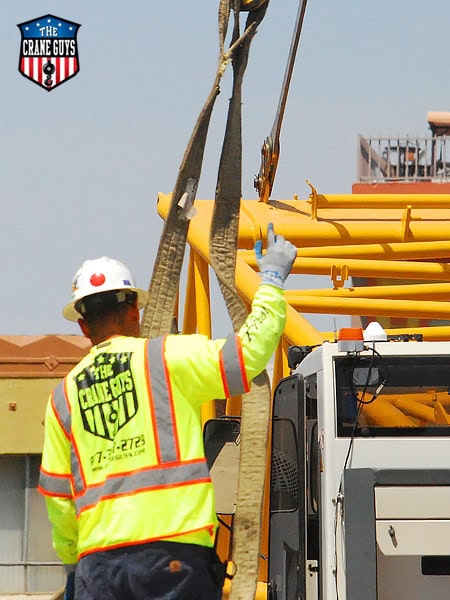 Reason 2 is our Experienced Crane Operators. But their experience doesn't start in the field; it begins in the classroom. Before they take the field, all aspiring operators must hone their skills and further their knowledge through our rigorous training program. This course is designed to meet all our exacting standards. And the results show it. When graduates emerge, they're impeccably trained and thoroughly prepared to operate a wide variety of cranes.
Safety First
Reason 3 is our commitment to the time-honored principle of Safety First. Without question, safety is our top priority. Which is why this principle is stressed from the very beginning – when prospective team members begin their training. Once in the field, all personnel are prepared to adhere to the industry's strictest safety protocols as designated by OSHA. The result? The safest possible conditions and most efficient operations on every project site.
Competitive Crane Rental Pricing
Reason 4 is one everybody appreciates — Competitive Pricing. To ensure clients get the best deal in town, we give them the best deal in town. It's called The Crane Guys 5% Guarantee. It works like this. You run out and get price quotes from competing crane rental companies. Then bring the numbers to us. We'll beat 'em all by a generous 5%. Period. But don't worry. You'll get a low price. But you never will get compromised quality or safety. Expect the highest standards on every project we tackle.
Exceptional Service
Reason 5 is Exceptional Service. This is the goal and commitment of every member of The Crane Guys' team. From the first friendly hello to the final detail of your crane rental service, service is exceptional. And quick. That's because you'll always get an actual person answering the phone 24/7/365 – no recorded greetings. Ever. What more could you ask for?
So there they are. Five great reasons – one great company. That's The Crane Guys, the crane rental company with the lift you'll love.
---
Contact form
---