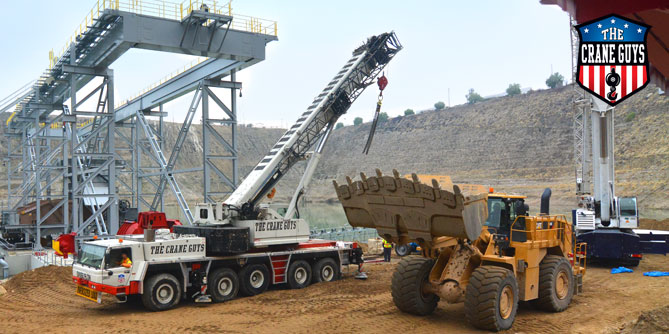 Crane Rental San Gabriel Valley
A lot of stuff gets done in the San Gabriel Valley. Undeniably, much of it is being done by mechanical cranes. They're lifting everything under the sun to almost everywhere under the sun. Virtually nothing is beyond their abilities. But it takes the right crane. Which is guaranteed when you choose The Crane Guys for crane rental in San Gabriel Valley.
You might say our service offering is as wide as the region we cover. Let's start with the lighter end of the spectrum. For any load ranging between 3 and 40 tons, we offer a very impressive lineup of boom trucks. The versatility of their lift muscle is matched by the versatility of their reach. Tip heights for these vehicles range from 100' to 150' feet. If man baskets are needed, The Crane Guys will supply those on the spot. For good measure, we support every boom truck operation with thoroughly-tested rigging and expert crews. It all leads to one welcome result – the ability to handle every type of job — even those in tight spots. No question about it. When it comes to boom truck rental, The Crane Guys delivers excellence.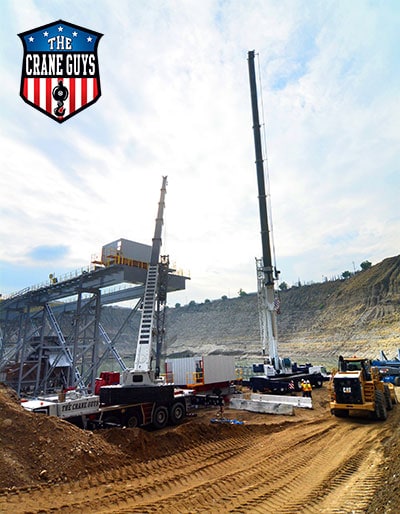 The same can be said about the capabilities of our large hydraulic cranes. If you're facing an ultra-heavyweight lift, don't wrestle with solutions. Simply contact our team. Our crane rental services in the San Gabriel Valley include a very capable fleet of large hydraulic cranes. What's their capacity? On a good day, they can' lift up to 265 tons. That's pretty much every day.
California Crane Rental Company
When you've got reliable cranes, rigging, and personnel working together, top-notch performance is the result. For this reason, The Crane Guys expends a great deal of time and energy ensuring these crucial components are flawlessly in sync. This synchronization ensures maximum efficiency, and more importantly, maxim safety for everyone and everything in the vicinity.
A well-coordinated effort doesn't happen on the spot. It's the product of intensive planning. Long before the first crane arrives, our team of specialists create a blueprint of operations through the process of 3D lift planning. The product of sophisticated software and expert strategists, a 3D lift plan offers a digital preview of a lift operation. This is a detailed, realistic mockup of the proposed project, complete with vital data such as weather conditions, possible hazards, and essential calculations.
Expertise is not limited to this 'behind-the-scenes' event. Those in the thick of action must demonstrate their own level of proficiency. For The Crane Guys, this means the most intensive training for crane operators, rigging personnel, and all other crew members deployed at a project site. When you select us for San Gabriel Valley crane rental, you can count on the support of highly-trained, certified personnel.
Would you like to learn more? Please contact us for additional information and answers to all your questions. You'll discover that when it comes to crane rental in San Gabriel Valley, nothing beats The Crane Guys. And don't forget, we also offer crane rental in Montebello, Whittier, and all other surrounding areas and throughout Southern California.