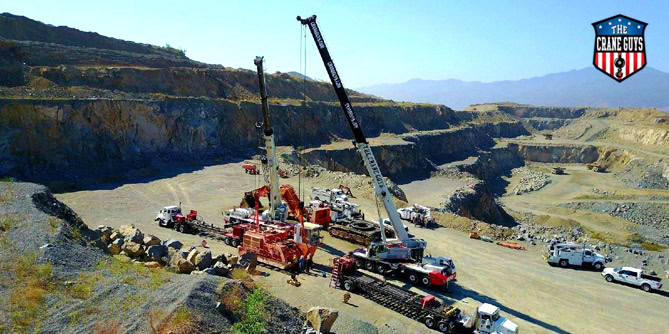 Crane Rental Gateway Cities
The Crane Guys provides crane rental in the Gateway Cities covering quite a distance and include Southeast Los Angeles County, Whittier, Walnut Park, Vernon, South Gate, Signal Hill, Santa Fe Springs, Pico Rivera, Paramount, Norwalk, Maywood, Lynwood, Long Beach, San Pedro, Lakewood, La Habra Heights, Los Alamitos, Huntington Park, Hawaiian Gardens, Downey, Cudahy, Compton, Commerce, Cerritos, Bell Gardens, Bellflower, City of Bell, and Artesia.
Call Now: (855) 482-7263
Lots to see. Lots going on. Like construction and maintenance projects. Maybe a repair or two. Much of this flurry of activity involves the relocation of heavy items. Either it is going up or going down. Maybe sideways, too. Or all three. In any case, the right crane will be needed. This is supplied without fail when you select The Crane Guys for crane rental services in the Gateway Cities. We know the area. And we know cranes. A winning combination if ever there was one.
Boom Truck Crane Service
Like the geography we cover, our coverage of lift loads is nothing short of impressive. On the 'featherweight' end of the spectrum, we supply the region with a solid fleet of 3-ton to 40-ton boom truck cranes. They have quite a reach, along with their muscle. 100' feet to 150' is the range of their tip heights. Clearly, very little is out of reach when we provide boom truck rental.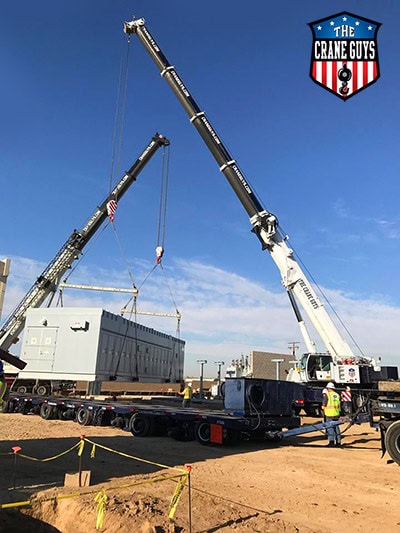 Rest assured, our boom truck rental program includes ample support. Along with the vehicle, we supply top-flight rigging, as well as expert riggers who know exactly what to do with the gear. No guesswork. No experimenting. No wondering. Just solid solutions that ensure efficiency, safety, and success.
Large Hydraulic Cranes
Equally reliable is our fleet of large hydraulic cranes – the kind used for those mind-boggling monster loads, 3 to 265 tons. You may think that ultra-heavy cargo is a near-impossible challenge. Something beyond the capacity of ordinary human beings. But for The Crane Guys, monster loads are all part of a day's work. Our large hydraulic cranes have enough lift-muscle to hoist 265 tons of raw cargo. Rain or shine. Multi-crane lifts and 3D crane lift planning extend our capabilities even further.
Yes, big load or small load, The Crane Guys provides reliable lifts. But delivering a flawless performance isn't a spontaneous affair. The impressive show is the result of careful, mind-stretching planning. A big part of this preparatory stage is 3D lift planning. You might call it the ideal combination of software technology and human ingenuity. When these two are merged, as they are in our strategy chambers, the result is a solid 3D lift plan that offers a detailed preview of a proposed lift. Everything is neatly laid out, the advance snapshot supported by other crucial information such as weather conditions and potential hazards. With this clear picture in hand, strategists can chart all the right moves well in advance, minimizing risk and maximizing money-saving efficiency. Just one more reason why you can count on us for the safest, most efficient crane rental in the Gateway Cities.
Would you like to learn more? Please contact us for additional information and answers to all your questions. You'll discover that when it comes to crane rental in Gateway Cities, nothing beats The Crane Guys for reliable solutions. This includes crane rental in Montebello, Whittier, Signal Hill, and all the other Gateway Cities and throughout Southern California.