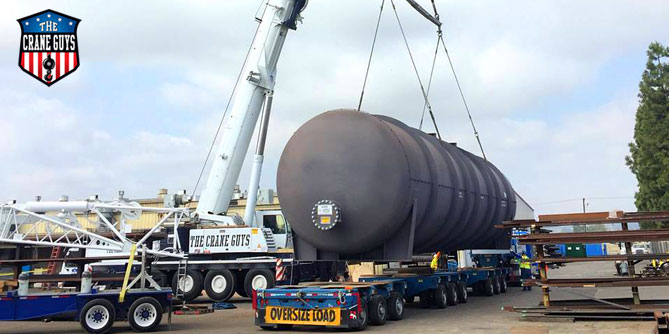 When it comes to storage space, silos have a critically important function. These massive structures are indispensable for storing large quantities of grain, as well as coal, cement, carbon, oil, chemicals, and many other agricultural or industrial materials. Given their importance, silos must be installed with utmost precision to ensure stability, safety, and performance. Crane rental generally are required for these challenging installations. For those facing such a challenge, know that The Crane Guys has a ready fleet of cranes for setting silos. Not only do these machines have the lift muscle for the job; they have the benefit of an acclaimed team of operators and support personnel. The Crane Guys team.
Call: (855) 482-7263
When deploying cranes for setting silos, The Crane Guys team must ensure each lift-strategy is right for the silo or silos involved. This objective is made more difficult by the variety of silos currently in use. These three are most common: bag silos, tower silos, or bunker silos. Each has its own requirements and characteristics. What works for one may be way off base for another. Every move, therefore, must be planned to match the silo involved.
Deploying Cranes for Setting Silos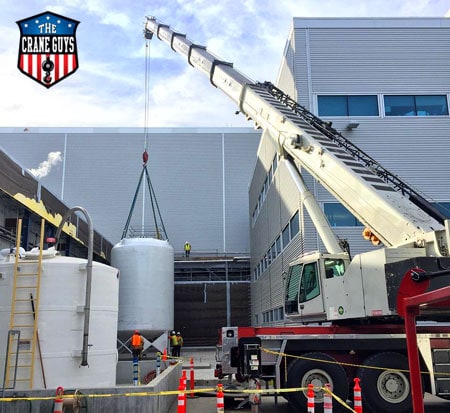 Indeed, silo installation is a specialized process, demanding the most meticulous planning and foresight. Fortunately, The Crane Guys is well covered on that front. From the start, our planners set the stage for success by developing a solid blueprint of the project at hand. Two primary factors make each of these blueprints consistently reliable.
The first is the undisputed skill of our personnel. Thoroughly trained and safety certified, these master strategists bring the highest level of expertise to the table. They understand the intricate requirements of silo installation, an advantage that enables them to see the big picture and plan each move with flawless precision.
3D Lift Plans for Setting Silos
Their efforts are aided by extraordinary advanced technology. Utilizing a software package known as 3D Lift Plan, our strategists create a detailed, three-dimensional graphic representation of each work site. Within this finely rendered preview, the team plots crane moves, matching the action to a variety of variables such as size and shape of the proposed load, anticipated weather conditions, terrain and topography, and possible hazards.
Once the project commences, operators and riggers have a rock-solid plan for guidance. But the lifting doesn't start immediately. The rigging team must connect the silo to the crane. As with our other duties, rigging silos for installation requires consummate knowledge and skill. Riggers have tons to think about when making their connections.
One topic they're pondering is how to ensure proper positioning of the silo. A possible solution is the use of spreader bars to connect to a silo's lifting lugs. Riggers must confirm these lugs are precisely horizontal. If they're not, the resulting imbalance creates a prohibitively hazardous situation.
Silo transportation presents its own set of challenges. For this objective, The Crane Guys utilizes superbly maintained silo trailers. Operated by expert drivers, these trailers consistently arrive on time, minimizing the risk of costly delays. The vehicles, however, do more than provide a valuable crane rental service. They also demonstrate that when you select us to provide cranes for setting silos, you get much more than a crane. You get everything needed for success. That's The Crane Guys.
---
Contact form
---