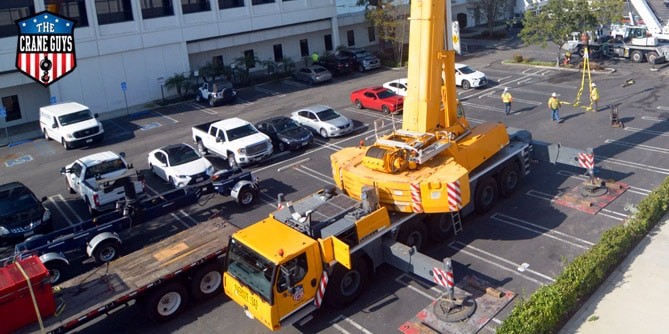 If you ever ask yourself the question, 'where can I find a crane rental near me', you don't have to look further than The Crane Guys. We offer our exceptional crane rental services throughout Southern California. Which means we're conveniently close to wherever you are. But more importantly, what we offer is service you can rely on. One look at our mobile crane rental program will convince you of that. You'll see that we provide a comprehensive range of solutions distinguished by excellence. When you select The Crane Guys, you'll get somebody you can really count on.
Call (855) 482-7263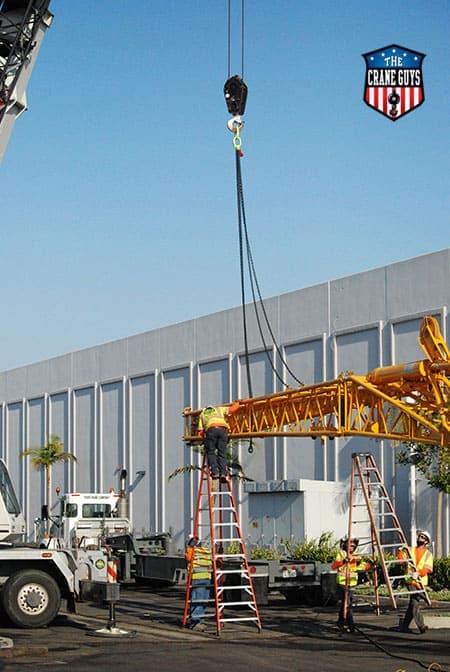 For The Crane Guys, mobile crane rental involves much more than the deployment and operation of cranes. Sure, that's a big part of what we do. It isn't everything, however. The show really gets started well before the cranes and other hardware arrive. That's when our specialists launch a series of preparations for the action ahead – all behind the scenes. These necessary preparations include a series of major inspections. Drawing on their full powers of concentration, our specialists examine every square inch of machinery and equipment, such as hydraulic drives and booms. Not exactly household words. For us, however, they're vital for success. Consequently, they must be in tip-top shape. Nothing leaves for duty until it's ready.
The Crane Guys Service Areas:
Crane Lift Planning
Don't think our preparations end with inspections. There's a whole lot more to it than that. For instance, along with everything else on our plate, The Crane Guys develops a blueprint for every project sent our way. This blueprint, known as a 3D lift plan, provides a three-dimensional graphic preview of a pending work site. Amazingly detailed, the preview allows us to plan the deployment and movement of all equipment, machinery, and personnel with extraordinary precision. Consider it a kind of dress rehearsal for the show ahead. When we arrive, we're ready to take the field.
All this should be encouraging news to anyone seeking a crane for hire. And don't worry. When it's time to hire that crane, it'll be available and ready to go. You see, we stock a full range of cranes, with lift capacities ranging from 40-tons to 265-tons. So you'll never squander precious minutes and hours searching for what you need. The Crane Guys are sure to have it.
Boom Truck Rental
The Crane Guys is equally prepared with the smaller stuff, such as boom trucks. Select us for boom truck rental, and you discover that availability also applies here. As with our standard cranes, we are well-supplied with these agile vehicles. When a job calls for a nimble machine capable of maneuvering into tight spots, you can be sure The Crane Guys will have what you need.
Such a need often arises during an HVAC project. When this type of equipment must be removed, installed, or serviced, work areas often are restricted. Fortunately, our HVAC crane rental program consistently provides the vehicles and crews ideally suited to this exacting work.
Since The Crane Guys covers Southern California, you won't have far to look when you ask 'where can I find a crane rental near me?' We offer Los Angeles Crane rental, Orange County Crane rental, Riverside Crane rental, San Bernardino Crane rental, and more.
---
Contact form
---