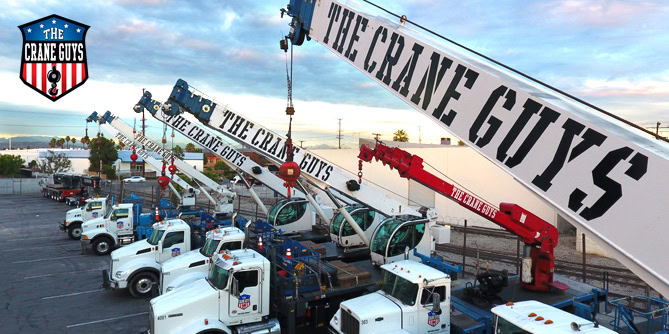 When facing a heavy lift, crane rental becomes a top priority. Understandably, many factors must be considered when choosing a crane service. But of all the important details to be mulled over, none takes a bigger share of the spotlight than the crane truck. This vehicle supplies the muscle and the motion. But it's not like plucking berries from the produce section. Unless the vehicle is selected to precisely match the challenge at hand, jobs can get stopped in their tracks – even before they start. That translates to costly delays that get costlier with every passing second. No such problem with The Crane Guys in your corner. We have the experience, the skill, the dedication, and the fleet to ensure precision and perfection in the face of major challenges. Yes, you'll rest easier when we take the field.
Available 24/7 at: (855) 482-7263
Every crane company counts on its crane truck fleet in a big way. For the Crane Guys, there's a lot to count on. Saying the possibilities are vast would be an understatement. From one end to the other, the territory is well-covered and generously supplied. 'Compact' loads weighing in at 3-tons are efficiently handled by our 3-ton cranes. And it only goes up from there – all the way up to brawny 265-ton cranes that are as rugged as they are strong. Everything in between these two extremes also is at your beck and call — we have a full range of 3 to 265-ton cranes available for service.
Not only do we offer a broad spectrum of lift capacities, we offer consummate timeliness. For rapid response, it's hard to top our lightning-quick mobile crane services. If you need it tomorrow, we'll have it there yesterday. That's probably because, like our clients, we loathe delays.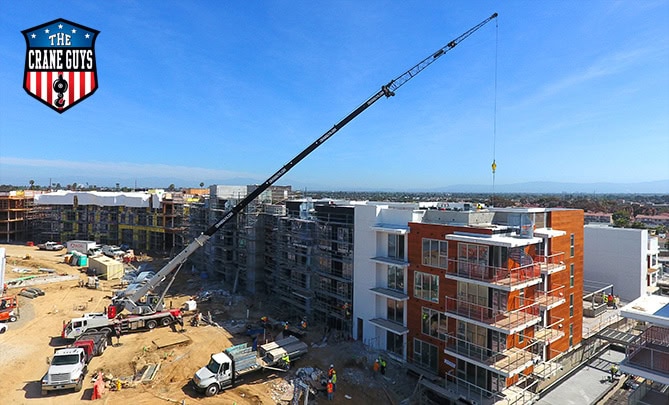 Boom Truck Service
It doesn't matter what you need – it'll be there and ready for action. Your challenge may require the supreme agility and quick reflexes of a boom truck. No problem. We'll cover you all the way with unsurpassed boom truck crane services. Or perhaps you need the monster of all loads quickly and safely relocated. It's in the bag thanks to our first-rate hydraulic crane services. You may even require room for a 'crowd'. Consider it done. Our large bucket truck services are available to accommodate all group efforts.
Perhaps you've noticed that multi-crane lifts haven't been mentioned. That's because the topic deserves its own space. For the record, we provide multi-crane lift services along with all our other industry-leading solutions. So, if it's super-big and super-heavy, count on The Crane Guys for the ultimate lift.
If you look behind the scenes, you'll discover that crane truck performance has its humble beginnings in the planning stage. For us, crane lift planning is a major effort that stretches the formidable skills of our strategy team. The process demands insight, focus, analysis, and curiosity. Not exactly a piece of cake. But in the end, the exceptional results more than justify the effort.
Would you like to learn more about our crane rental services? Please contact us for additional information and answers to all your questions. You'll discover that when it comes to exceptional crane truck services, nothing beats The Crane Guys.